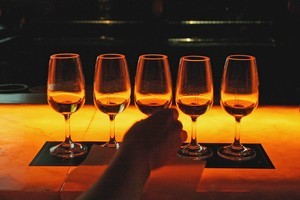 Whisky lovers in Australia say some of the world's oldest whisky, found under explorer Sir Ernest Shackleton's Antarctic hut, deserves to be put up for auction and possibly drunk.
But with its value put at more than $90,000 a bottle, it could be the most expensive dram in the world.
The Antarctic Heritage Trust, which looks after Shackleton's hut, said the crate would be returned to where it was found.
That prompted a call from Whisky Galore in Australia for the whisky to be auctioned.