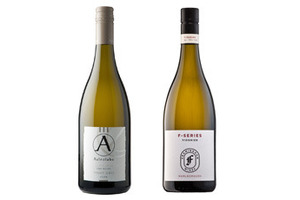 Invariably, when only two wines are recommended each week in this column, there will be those that didn't get the attention they deserve.
So, to rectify the situation, here are some wines that cover a range of budgets and are worth seeking out.
Whites first - next week, the reds.
There are two from Astrolabe, courtesy of versatile winemaker Simon Waghorn, and at $25 the 2011 Marlborough chardonnay is excellent buying - one of those chardonnays that makes you glad you rediscovered the joys of this, at times, marginalised varietal.
There is enough intrigue to entice you to try another glass, and enough rich, creamy elegant texture, with a long, dry finish that sits perfectly with poultry, pork, ham, fish and scallops.
The Wrekin Vineyard 2011 chenin blanc is about $23 and, with its summer fruits and honeysuckle medium-bodied flavours, is great with summer salads or on its own. Chenin blanc is not a high-profile style in New Zealand, but makes a pleasant change from the usual favourites. Fresh, crisp and with the ability to age well, it's a big favourite in South Africa and Australia.
If you love wine with ripe, rounded melon and honey flavours, then this is for you.
Framingham has, for many years, promoted itself as an aromatic wine specialist, with a particular focus on riesling.
All the wines are well-crafted and the rieslings are made in a variety of different styles, from a sweet classic to a toasty mineral-infused, drier version. Whatever your preference, you'll find something to savour.
As winemaker Andrew Hedley says, "Riesling is not easy to sell, yet everyone says they love it."
The Framingham rieslings are influenced by the German style of wine and are usually lower in alcohol. The 2012 Select riesling is $35 and has an alcohol level of just 8.5 per cent. It's a musky kind of wine, with lavender and wet-stone flavours, made in a classical sptlese (sweet) style.
For a full-on luscious dessert wine (375ml), try the Noble riesling at around $40. It is 7.5 per cent alcohol, full of peach, citrus and marmalade flavours.
Drink this and skip dessert.

Recommended
2009 Astrolabe The Rocks Pinot Gris - $32
The perfect summer lunch wine that makes few demands and seems to go with anything or nothing. This has a long, dryish finish with elegant flavours of vanilla, peach and nougat.
2011 Framingham F. Series Viognier - $35
A varietal that's gaining more traction with each passing year. Always mouth-filling and usually with a soft textural finish, tending dry. This has floral aromas and fresh apricot flavours - delightful.