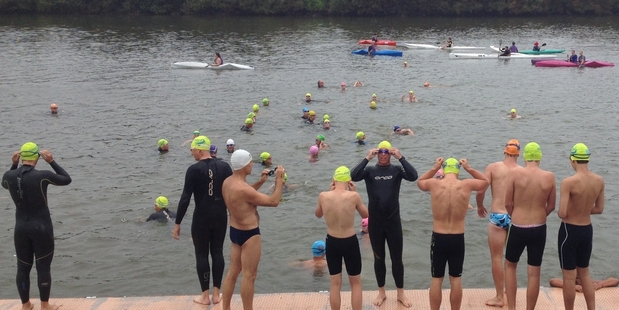 It will be a big weekend on August 9-10 when the Whanganui Multisport club hosts back-to-back events to attract new participants to summer sports.
The club will hold the Wanganui 10km Kayak Series on the Saturday afternoon at Lake Wiritoa, followed by the John Taylor Memorial Duathlon the next morning at the Bason Botanic Gardens.
Kayak clubs from around the North Island are expected to attend the nationally recognised series, which is open to age groups ranging from Under-13s to Masters.
There will be at least 50 participants, including members of the Waitara, Hawke's Bay and Mana Kayak Racing clubs.
Whanganui club committee member Brian Scott said there will be a range of abilities on show.
"There is a multisport boat division too to keep budding Mountain To Sea participants keen and sharp over winter, and it's a good chance for some of the newer kids to race against Wanganui paddlers fresh back from the Junior and Under 23 World Champs."
Registrations can be made at Sport Wanganui or at the venue on the day before 2pm, at a $15 fee for the waged or $10 for the unwaged.
The John Taylor Memorial Duathlon has been run annually by the Whanganui club to honour the late cyclist and triathlete, who died prematurely in the mid-90s.
The club said the switch in location to the Bason Reserve was designed to encourage newcomers to the sport, with the option of three different length duathlons.
"Each run will be held within the picturesque gardens.
"There will be courses to suit varying ages and abilities including a short course that will be held entirely within the Bason and off the road, being ideal for the kids or the beginner athletes."
Entry is $2 for children 12 and under, and $10 for adults or teams.
The Whanganui club has recently experienced growth in membership, with the banner being waved by five athletes named in New Zealand's Pathway to Podium programme - kayakers Aiden Nossiter, Toby Brooke, Max Brown and Erica Tanner, and triathlete James Wright.
Scott and fellow coach Gareth Wright have also been included in the national talent development programme.
For more information go to the club's website www.wmtc.co.nz.