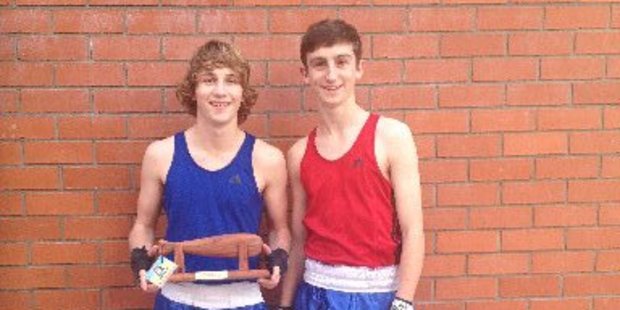 It is a long way from a heavy bag in a garage to the Commonwealth Games medal dais, but Wanganui amateur boxer Micaiah Drayton took his first steps with a victory in his amateur boxing debut in Ruatoria on the weekend.
The 17-year-old Wanganui High School student competed on the 23-fight card at the Matariki Amateur event, defeating Gisborne's Mike Dibbon by points decision in their three-round bout at lightweight (57-60kg).
The event's spokesman Phil Heeney said it was a very good fight.
"After two rounds they each had a 10-9 round scored for them by the judges, and each had a 10-9 round scored against them, so it came down to the final round."
Drayton went to Kevin Gibson a year ago to learn the fundamentals of the sport as a way of making personal development.
His progression was so quick that Gibson set up his property into a proper training area for the teenager, and brought in boxing coach Craig Butlin, who is noted for preparing Michael Laws for his charity bout with Ken Mair in 2011.
Heeney said fighters trained by Butlin were always welcome at their events because they would be well-drilled, and Drayton proved no exception.
Gibson has also taken on another promising boxer in River O'Brien, also 17 from Wanganui High School, who went to Ruatoria to observe and is waiting medical clearance to begin his career.
Both teenagers have the ability to represent New Zealand, with the Commonwealth Games being the long-term goal, he said. Gibson has now formalised the group by setting up Prize Ring Boxing, getting accreditation from Boxing NZ.
He said the focus of the group was not just boxing, but developing young men from struggling backgrounds and helping them .
They have received sponsorship from Lincoln Sports and Social Club, while Drayton's employers Spice Guru have also been very patient giving him time off to prepare, Gibson said.