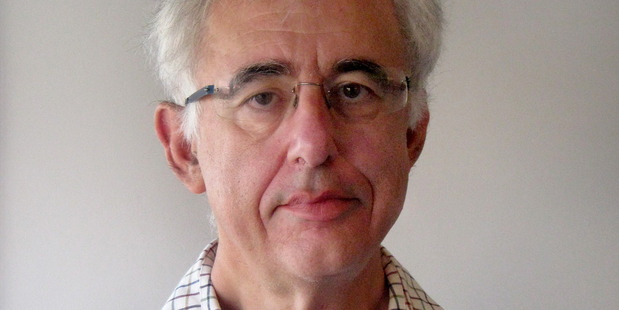 The release without charge of Gerry Adams, president of Sinn Fein, may have allowed those who believe in the Northern Ireland peace process to breathe again for a day or two, but the subsequent charging of another with the crime about which he was questioned takes us back to the top of this switchback of tension.
Even by the standards of Irish terrorism, the crime was a particularly ugly one - the murder and secret burial of Jean McConville, an innocent mother of 10 children, back in 1972 - and one can quite see why justice requires that her killers should answer to the law. Even if it can be established who was involved, however, the arguments for going further with the matter have to be weighed against those for leaving it all alone.
That is not because time has elapsed - blood of this sort is not washed away by the passing of the years - but for a much more pragmatic reason. Peace in Northern Ireland was bought with a deal that involved amnesties for many convicted of terrorist offences. They, together with others involved with the IRA, had to buy into the solution for it to work. It could all come unscrambled if old wounds are reopened and if people whose participation in the healing process is essential feel themselves threatened.
There is nothing new in working with old enemies, of course, even when those enemies were engaged in terrorism. Churchill and the IRA leader Michael Collins famously co-operated following the treaty that resulted in Irish independence in 1922, Churchill breaking the ice at their first meeting by pointing out that the bounty which had been put on Collins's head by the British was far greater than the bounty the Boers had put on his own in the earlier South African war.
Still, a decision not to prosecute undermines the rule of law, so the question is when and whether it should be used to buy peace.
One place to start is the mechanics of peacemaking and an interesting example can be found in the wars of religion that bedevilled 16th century France.
There had been a long history of fighting, a long series of treaties and even a king who having converted from protestant to Catholic in order to qualify for the throne, had sympathies with both sides. Still the struggle dragged on. What ended it was an act of generosity. Louis XIII, having taken the Protestant stronghold of la Rochelle, pardoned those who had held out against him, sacrificing rights to retribution on the altar of peace.
And when you think about it, sacrifice is at the heart of all this. Many lives were lost in the struggle between Britain and the IRA in all sorts of circumstances, and there are those on both sides who quite understandably cry out for justice. Perhaps it is only by sacrificing these claims that they can ensure that the sacrifices already made bear a worthwhile fruit, and if the UK has to sacrifice the application of the rule of law for this to be the case, perhaps that should go onto the pyre as well.
Before Mr Adams was arrested, there had already been calls for a general amnesty in relation to all crimes relating to the struggle in Ireland, including any committed by the IRA or by British troops. There is nothing right about that in principle; it will leave everyone feeling uncomfortable; it will require unfair sacrifices from those who have been wronged; but if we want peace to last that is what we had.
Before retiring, John Watson was a partner in an international law firm. He now writes from Islington, London.