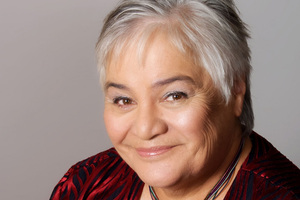 Over the decades our governments have spent millions of dollars a year "fixing" people's health - the ambulance at the bottom of the cliff, when most of the damage has been done. Much less time, recognition, energy and money is spent on holistic preventative care or support and promotion of healthy lifestyles.
I have been particularly impressed by sports psychologist and elite athlete trainer Dr Ihirangi Heke, who has a passion for Maori health and physical activity and wants to see changes in the way we view health and how we deliver health services in this country. His focus on providing culturally appropriate health services from a Maori viewpoint is a timely reminder of the need to reassess our health system, in particular our mainstream strategies aimed at Maori which have tried to "cure" rather than prevent illness.
More often than not the messages and strategies used to motivate Maori to change are based on mainstream frameworks and do not reflect a Maori world view or the realities for Maori today.
Dr Heke bases his approach on traditional Maori beliefs utilising concepts such as Atuatanga (environmentally based information), Kaitiakitanga (indigenous role models) and Tipua (esoteric knowledge) which acknowledge the interaction Maori had with the natural world. It was the depth of understanding of the physical and spiritual environments and knowledge of whakapapa that provided early Maori with the skills and knowledge to maintain health, to live in balance and to improve their physical, spiritual and psychological conditioning. These prepared them to face challenges including migration.
Like much of Maori society it was this in-depth understanding of their physical and spiritual environments that knowledge was sourced and used to inform their health and well-being. Rongoa Maori - use of native plants to heal and treat illnesses as well as karakia (incantations) and mirimiri (massage) are still in use today. Dr Heke reiterates how important the relationship was between Maori and atua where Maori observed the characteristics and personality traits of the atua, kaitiaki and tipua and then modelled their techniques of power, agility, speed and endurance on their observations. This influenced not only their physical wellbeing (tinana) but also their mental wellbeing (hinengaro) and spiritual (wairua) relationship to the environment.
At a time when this country still has some of the worst health statistics this holistic approach is more important than ever and should be given validity. We know physical activity can help reverse the negative health status of our people - our ancestors recognised its importance. But health and wellbeing is more than being physically well. Dr Heke's approach is reclaiming our traditions and reconnecting with the values and relationships our ancestors had with the natural world. It is health in balance - linking our physical, spiritual and mental well-being.
And there are other Maori initiatives like the Iron Maori triathlon competition run by Te Timatatanga Ararau Trust in Hawkes Bay. Iron Maori is a huge event on the Maori calendar. Started by Heather Te Au Skipworth and others the competition has grown and provided opportunities for Maori and others to take part in a number of different events. What is it that draws our people to this event that requires much commitment and dedication over months to get to a fitness level to compete? It is so popular some potential competitors miss out on entry. I believe it is the way in which the event is organised and the focus on getting Maori and their whanau involved. People with different athletic abilities take part each year - not just the elite but those trying to lose weight or change their lifestyle. Heather has been recognised for her contribution to the development of triathlon in the community - but she has also made a valuable contribution to the holistic health and wellbeing of Maori.
The work of the organisers of Iron Maori and the drive of sports professionals like Dr Heke influence the way many Maori now view what it means to be healthy and take up the challenge to change their lives.
I congratulate everyone competing in the Iron Maori this year.