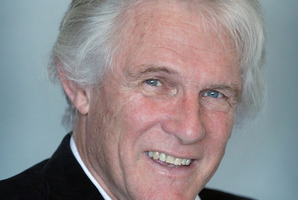 The face of terrorism has changed. It used to be carried out by large well-funded organisations with religious or moral goals who tried to achieve their objectives by frightening people with terror attacks.
It didn't worry them if the people they killed and terrorised were guilty of anything, and they weren't worried about the safety or survival of their "soldiers" who, in the case of Muslims, would go straight to paradise after their blood was spilled in the name of Allah.
It required large, unwieldy systems to control, educate and fund the activities of those groups. And for those groups, they were under constant threat of discovery because the larger they became, the easier it was for the authorities to identify them - often through their funding streams.
They might spot, say, a radical cleric who was involved in radicalising, funding, and recruiting for the group, and they could then bug his premises or his phone, or read his emails.
They could track those who were contacting him and, in a short time, know all about the organisation and its plans.
Many plots to carry out terror attacks were foiled this way.
We know about these systems due to the odd times when the authorities dropped the ball and the attacks got through. The July 7, 2005, attacks on the London underground and the Tavistock Square bus are cases of this.
But then the terror organisations changed their tactics, as they found that smaller groups were harder for the authorities to detect.
Because there could be many more of them, the sheer numbers of threats would make it harder for the authorities to keep track of them all and pinpoint the threats as they arose. The attacks would, of necessity, be amateur in nature, but because there would be so many of them some were bound to get through - and they were cheaper and harder to spot because they were self-financed.
The Boston Marathon bombings in April this year were an example of this. Tamerlan Tsarnaev and his younger brother Dzhokhar were Muslims from Kazakhstan who were not members of any large terror organisation, but who had become "self-radicalised" after reading about the war in Iraq and Afghanistan.
They read about making "pressure-cooker bombs" on the website of an al-Qaeda affiliate. Russian intelligence sources warned the FBI of their suspicions about the older brother, but the Americans dropped the ball.
Our military has been active in Afghanistan, so it is just a matter of time before we get up someone's nose enough for them to want to teach us a lesson. I, for one, would be happier if we knew about it first.
New Zealand's Government Communications Security Bureau is capable of tracking data about who is talking to whom. If dirty work is suspected, and the proper warrant is obtained, then the actual communications from that person can be intercepted, read and analysed.
Potentially there is a huge amount of information flowing around which could swamp them, so the search algorithms they use have to be very clever.
For instance, they can spot if someone in this country was sourcing information from a friendly and informative al-Qaeda bomb-making website, or communicating with a known terror network.
This would ring bells, and there is a good chance the spooks could get a warrant to read their emails, and listen to their phone conversations.
Is this worth a potential risk to the privacy of any New Zealand citizen? You be the judge.