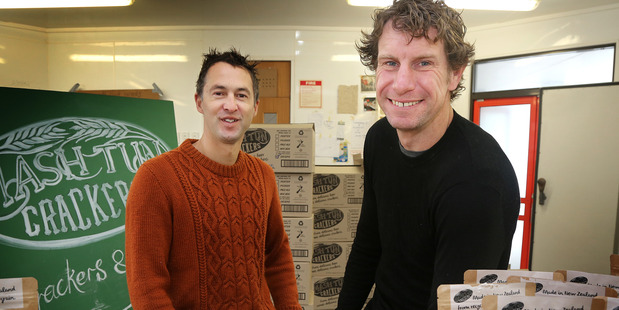 Coastal spring lamb and Mash Tun Crackers are both finalists in this year's New Zealand Food Awards.
Coastal Spring Lamb and Coastal Lamb, the brainchild of Turakina farmer Richard Redmayne, is a finalist in four categories - one for chilled foods, one for primary sector products, one for business innovation and one for export innovation.
Mash Tun Crackers are one of seven finalists in the Novel Ingredients Award.
The awards have been going since 1987, and are organised by Massey University. This year entries were up 62 per cent, and 65 products developed by 63 companies were finalists.
The judges are chef and food writer Ray McVinnie, food writer Nici Wickes and chef Geoff Scott. Mr McVinnie said the judging had some "wow moments".
"I definitely has some wow moments, to the point where I just wanted to eat the whole lot."
Winning foods will be able to use the New Zealand Food Awards "Quality Mark". Category winners and a supreme winner will be announced at a gala dinner in Auckland on October 13.