There were rabbits among the berry plants at Windermere Gardens on State Highway 3 on Saturday but no one was inclined to chase them away.
The big white bunnies were helping children search for Easter eggs as part of a fundraising effort for Rapanui Brunswick Playcentre and more than 400 children joined the search.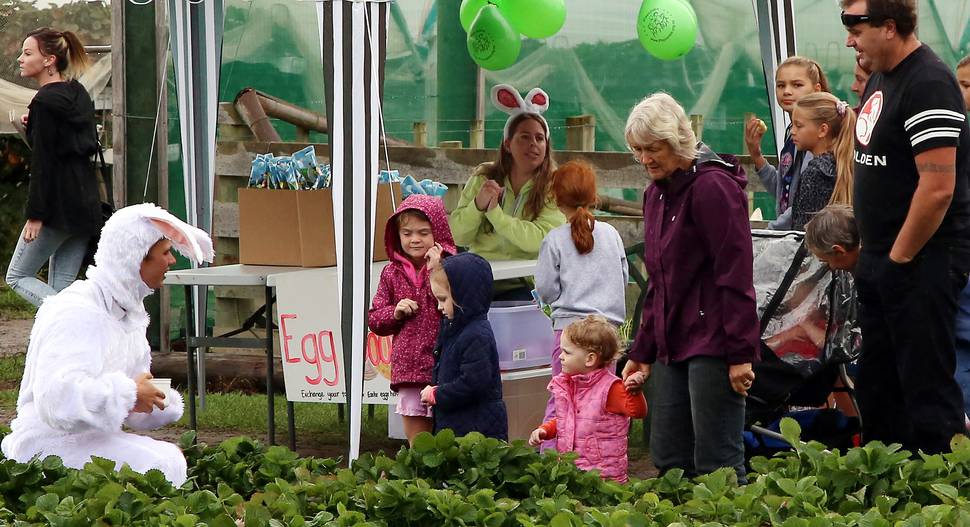 Playcentre co-ordinator Cavina Skilton said about 800 people came along and despite some rain in the morning, the day turned out fine and children went home happy.
"At a rough estimate, I think we raised around $2300.
"It is our biggest fundraiser for the year and we are pleased it went well."
The playcentre was down on numbers last year, and Mrs Skilton said new families with preschoolers had moved to the area and boosted numbers.