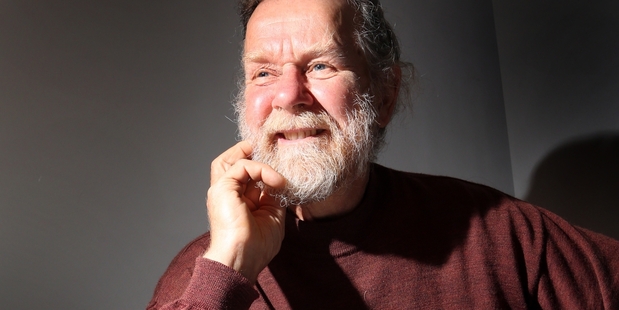 Laughton King likens a dyslexic learner to a car that runs on diesel rather than petrol and says the problem with our education system is that it fails dyslexic learners by trying to fill their tanks with petrol.
Mr King was in Wanganui last week delivering workshops to teachers, parents and community groups.
The author and educator has dyslexia and his book Dyslexia Dismantled has de-mystified the experience of the dyslexic learner.
"There is an obscene amount of rubbish out there that generates fear in parents and portrays dyslexia as a disability - I get very cynical about it.
"The New Zealand education system tests the ability of a student to regurgitate information and read and write quickly but it doesn't test knowledge.
"Children with dyslexia will fail those tests because they don't measure their ability to solve problems and think laterally which is what they are good at."
Dyslexic individuals tend to think in pictures rather than words and receive information in a different way to "neuro-typical" thinkers.
It is estimated that one in 10 New Zealanders has dyslexia and it is often misunderstood and un-diagnosed, despite being initially identified more than a century ago.
Harmony Edwards was looking for answers to questions about her son's dyslexia when she attended one of Mr King's workshops run by Skip Whanganui.
"He was talking about his own experiences of being a child with dyslexia and it was like he was describing my son.
"I had been struggling and had been made to feel inadequate about my parenting because education and health providers had made me feel I wasn't doing enough."
Ms Edwards tried to explain what she had learned from the workshop to teachers and others who might benefit but found she could not express the message as clearly as she had heard it.
"I wanted Laughton to come back so they could hear what I had heard and I went and asked Becky at the library and she directed me to Skip Whanganui," Ms Edwards said.
Skip is a government funded agency that works with national and local organisations to support New Zealand parents.
"They were great and they arranged for Laughton to come back and deliver more workshops.
"My initial motivation was to get some help with my own child but knowing how isolated I had felt with my situation, I knew there would be other parents with their own 'diesel' children."
Laughton King has written two other books to help parents - The Reluctant Learner and With, Not Against which encourage wisdom in parenting.
He is in the process of writing another book that uses reworked Mother Goose rhymes and fairy tales as a basis for co-operative parenting strategies.
"I was looking at using Winnie the Pooh but Disney now own the rights to AA Milne's work and they are on the lookout to sue anyone who tries to use it.
"The Mother Goose Rhymes were like the political cartoons of their day. No-one wanted to put their names to them because they carried subversive anti-government messages.
"It means they are in the public domain and they provide a good basis for the things I want to convey."
More information about Laughton King's books and education work can be found at: www.dyslexiadismantled.com