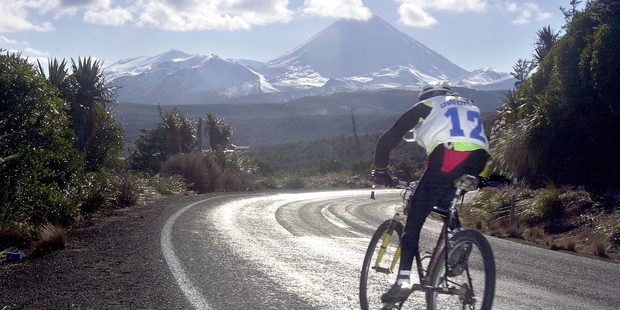 When the country comes to ski and snowboard on Ruapehu or tramp on Tongariro, they get there via roads currently fully funded by the New Zealand Transport Agency.
But Ruapehu District Council say a change in funding structure could see it have to look for alternative funding for assets which are enjoyed by the whole country.
NZTA is reviewing its Funding Assistance Rate (FAR) which determines how much government subsidises district councils to maintain its roading network.
Presently NZTA fund 100 per cent of the maintenance for "special-purpose roads" which include the Ohakune Mountain Rd and the Bruce Rd to Whakapapa, which Ruapehu and the Department of Conservation are responsible for.
Ruapehu chief executive Peter Till believes the FAR for special purpose roads could drop to the same level as the districts other roading at 63 per cent. He said it would mean an additional $200,000 a year would have to be found.
Mayor Don Cameron said he didn't want to see that cost dumped on Ruapehu ratepayers and, instead, the council would discuss with DoC ways to come up with extra funding.
Tolls and parking charges were two ideas he suggested could work.
"We wouldn't let the maintenance go because they're such high-use roads, plus they're quite dangerous roads at times."
DoC recreation manager Gavin Walker said the department had made a submission to the NZTA and would be talking to the agency about it. "We're not commenting about the outcome of the review while we are engaged in the review process."
Mr Walker said there were 170km of DoC road in the central North Island but only the Bruce Rd received FAR funding.
Mr Till said tourism accounted for about a third of Ruapehu's economy and "it's a road that's very important to our tourism industry".
Emergency funding for repairing slip and storm damage was also likely to take a hit, he said. The emergency funding from FAR is 91 per cent but Mr Till said it could be 63 per cent for the first $900,000 and 83 per cent after that.
Ruapehu ratepayers will be hit, anyway, as the FAR review looks likely to cut Ruapehu's general road funding from 66 per cent to 63 per cent.
If council was to lose that much funding there would be several options looked at.
NZTA is yet to finalise the new FAR rates.