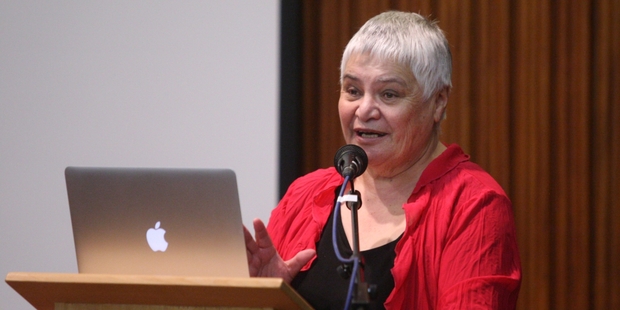 Asked to say what government was doing to prevent Maori people committing suicide, Maori Party co-leader Tariana Turia did no such thing.
What government was doing was not the central question, she said in her speech to the National Suicide Prevention conference in Wanganui on Thursday.
"The most provocative question is - what are we doing for ourselves?
"The most exciting developments in this come from what whanau are doing for themselves. There are lots of agencies wanting to help but the strongest source of support (people have) found lay within themselves."
Groups in Hawke's Bay and Kawerau and the Raid Movement in Te Tai Tokerau (Northland) were examples of people helping themselves.
The conference is an annual one for providers of the Kia Piki Te Ora Maori suicide prevention service. It is operating in nine places, from Auckland to Southland, and has been going for 13 years.
She commended the providers, but said the question had to be asked - were they making a difference?
"I want to know how we're going to move forward and make the big difference that we want to see."
The suicide rate for Maori youth was 2.4 times that of any other youth in New Zealand, she said.
"This isn't a competition about who's in the worst space, but it's a discussion that we need to have."
She had seen how a teacher wept as he said 16 young people from his college had died in that year.
Presenter Adrian Te Patu, who is from Wanganui, said the city's suicide statistics were up there with Manukau City. Only the previous night he had a text saying "another one's gone".
Mrs Turia said suicide had to be "denormalised", so that people had "zero tolerance" for it. That would be a rejection of any notion that suicide was "an acceptable phenomenon in our world.
"Why is it that our community can sign up to campaigns of zero tolerance for teenage drink driving, zero tolerance for family violence and zero tolerance for sport rage - and yet we can't set that same goal to prevent suicide?"
People should take every opportunity to intervene at every point. She had recently texted a mokopuna (grandchild) she was worried about and said she wanted her to take care of herself. The answer she got back was: "Nan I'm hurt. I'm not stupid."
Despite that reaction, Mrs Turia wasn't sorry to have sent the text.
"I'm still glad she's only looking hurt and I'm the one that looks stupid," she said.