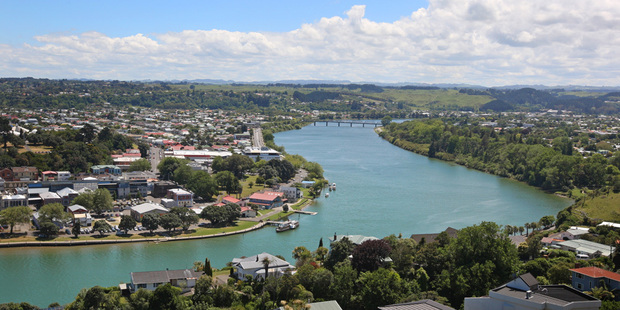 Wanganui's job market is rebounding, with more opportunities in civil infrastructure and trade work, a local recruitment manager says.
The Ministry of Business, Innovation and Employment's latest report shows the number of jobs advertised online jumped 18.4 per cent nationwide in the year to March, with vacancies for skilled positions up 16.5 per cent.
Online job vacancies grew 1.9 per cent in March alone amid renewed signs of a strengthening labour market and economic growth.
Business manager at recruitment company Allied Workforce Labour in Wanganui, Aroha Eynon, said the local job market had enjoyed a recent lift.
An increased demand in the civil infrastructure sector had also helped local job hunters land employment, particularly in roading work.
Manufacturing had remained "steady" and the company expected to see this continue, she said.
"The outlook for the financial year ahead is positive and we expect to see many opportunities for workers in civil and trades related sectors," Ms Eynon said.
More temporary staff were also securing permanent roles, which reflected "greater business confidence" in the area.
However, employment opportunities in some sectors were stagnant as some Wanganui businesses downsized, Ms Eynon said.
According to Statistics New Zealand's most recent household labour force survey, the employment rate in Wanganui and Manawatu was 60.6 per cent of the working age population for the December quarter, up from 59.4 per cent for the same period a year earlier. The national rate was 64.7 per cent.
Nationwide, the employment rate rose 3 per cent in the year to December.
According to the ministry jobs report, hospitality and tourism enjoyed a significant 36.7 per cent hike in the last year, while job vacancies in the sales, retail and marketing industries rose 21.7 per cent.
Hospitality NZ chief executive Bruce Robertson said the hospitality industry was finally recovering from the recession.
"Paymark data suggests there's been strong growth in hospitality spend over the last six months."
Increased spending had given employers confidence to hire more staff, he said.
"It's been four or five fairly tough years where people haven't been spending as much ... what we're seeing now is some confidence that the increased spend is going to be sustained."
The jobs report showed the medical and healthcare industry experienced the only drop in the last year, down 4.5 per cent, though skilled vacancies in the sector reboundedin March .
MBIE labour market and business performance manager David Paterson said the job vacancy figures were consistent with the overall performance of the national economy and labour market.