Familiar faces among culinary best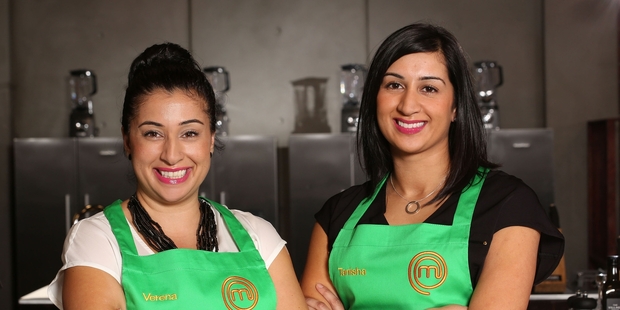 Wanganui will remember two Masterchef NZ contestants, Tanisha Kemp and Verena Doolabh, as the Doolabh sisters who attended St George's School and Wanganui Collegiate.
"Being contestants on Masterchef NZ has been a once-in-a-lifetime experience," the sisters said.
"It was fantastic being able to spend so much time together as we now live in different countries."
They said it was a fantastic achievement to make it into the top five on last weekend's show.
"We learnt to cook from our mum, Vanita, who is a brilliant cook, and was known for her fabulous curries in Wanganui.
"But we have really developed our love and passion for food from our extensive travels overseas."
Their father was gynaecologist/obstetrician Dr Bharat Doolabh who practised in Wanganui for 22 years.
Verena went on to study medicine at Auckland University, and Tanisha law and accounting at Otago University.
The sisters told the Chronicle they had fond memories of growing up in Wanganui, where they lived until their parents moved to Australia in 1999.
"We loved growing up in a small town, and we are still great friends with fellow pupils.
"It has been several years since we visited Wanganui, but hear the food scene is up and coming - perhaps a visit is due."
Both sisters were in the cross-country team at Collegiate where Verena, 36, was the school cross-country champion in Year 13.
Tanisha, 30, was a rower at Collegiate and in the bow of the first eight. "I went to Maadi, but no success there."
She met her husband, Hamish, at Wanganui Collegiate and the couple live in Mt Maunganui, where she is a business advisory accountant.
Verema locums as a GP in rural Australia and with a roster working three weeks on and six weeks off, it means she will spend more time in New Zealand this year.
The sisters followed their older brother, Samir, through St George's and Collegiate. He is an accountant and lives in London.
Former St George's headmaster Alan Cooper remembers the two students and said: "It is always good to see the excellence of things.
"You get to judge a school by where your pupils pop up later on," he said.
"Tanisha and Verena were good, solid all-round workers. They were good students who got involved in all sorts of things,"
The sisters can be followed at their Facebook page: Tanisha & Verena - Masterchef NZ 2014