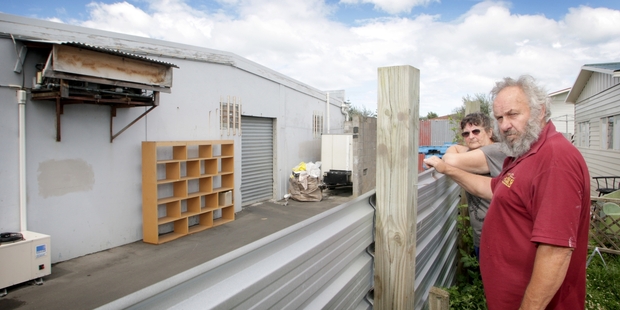 Two Gonville residents have complained of being constantly kept awake at night by their neighbours' commercial refrigeration units.
But a solution may be at hand, according to the manager of the liquor store.
Alec and Sue Donald said they became so desperate regarding the constant noise coming over the fence from the Big Barrel liquor store (formerly Mickey's Super Liquor) in Puriri St that they regularly took off in their motor home, just to get some peace and quiet.
The problem was two uncovered refrigeration units at the back of the shop, a few metres from the Donalds' back fence.
"They run all times of the day and night," Mr Donald said.
"There's a thud and a clunk and then the loud humming."
Mr and Mrs Donald have lived in their house on a back section of Bennett St for six years.
The problem had become worse recently, after the second unit was installed.
"They're not covered, and they've never been maintained. That's the problem," Mr Donald said.
The Donalds attempted to discuss the issue with the former owner of the shop when it was Mickey's, but they claimed he would not talk to them.
The store was sold to new owners in December, who hoped to fix the problem this week.
Manager Jeevan Sharma said he had discussed the problem with the council and would trial turning the units off overnight. He said if there were no adverse issues with stock storage he would continue to turn them off when the store closed.
"We can't eliminate the noise, but we can try to reduce it. We don't want to disturb anybody," he said. He said the last owner failed to fix the problem and he had been too busy during the Christmas period to organise a solution.
The Donalds approached the Wanganui District Council in November. The Wanganui Chronicle understands noise control officers visited the property and confirmed the refrigeration units were too loud at night time.