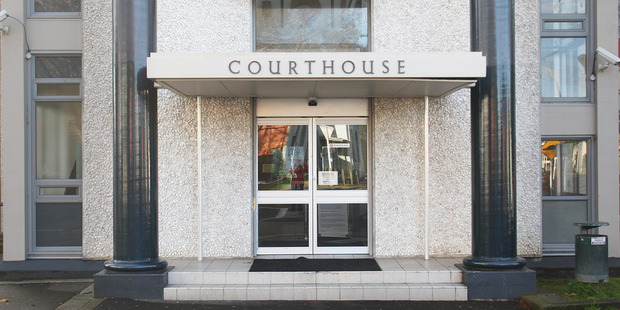 A Wanganui man set fire to a suitcase of his own clothes during an argument with his partner.
During the altercation, 28-year-old Karl John Vallis threw sugar, coffee containers and a knife at his partner.
He then held a knife to his throat and threatened to kill himself - and finally doused a suitcase full of his clothes in petrol and lit it.
Reading from the police summary at Whanganui District Court yesterday, prosecutor Sergeant Steve Butler said when Vallis saw the victim crying over his actions he "snapped out of it".
Vallis appeared before Judge David Cameron charged with behaving threateningly. He pleaded guilty through lawyer Debbie Goodlet.
On November 14 Vallis had been drinking alcohol and smoking synthetic cannabis when he got into an argument with his partner.
Ms Goodlet said her client had a "list" of mental health issues and was "obviously remorseful and upset" about his actions.
"He has been doing really, really well - he has a family which means a lot to him. He's aware he has issues and knows who to talk to to address them," she said. "It's been a huge wake-up call for him."
Judge Cameron expressed concern that if Vallis was not sentenced to supervision he could offend again, but Ms Goodlet said her client did not want such a sentence.
"It would be remiss of the court not to impose supervision - it might be inconvenient for him but this sentence would ensure he gets whatever help he needs," Judge Cameron said.
Vallis was convicted, sentenced to six months' supervision and ordered to complete counselling and treatment as directed.