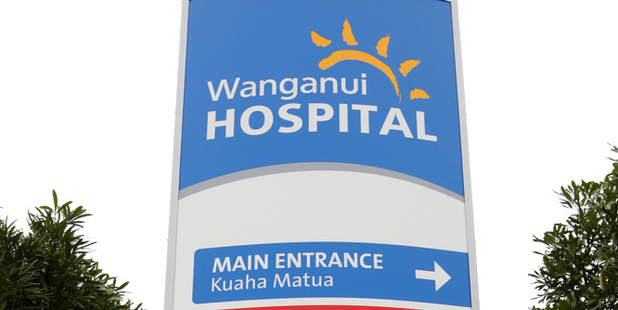 There is room for improvement in Wanganui's cancer services.
That was the finding to come from a review of the Whanganui District Health Board's cancer services, sparked by the local branch of the Cancer Society.
WDHB member Philippa Baker-Hogan first raised the issue after talking with the manager of the Wanganui-Rangitikei-Waimarino Cancer Society, Linda Farley, who had serious concerns about the diagnosis and treatment of four patients.
WDHB chief executive Julie Patterson and patient safety manager Sandy Blake immediately carried out a review of cancer services. Two of the four patients identified by the Cancer Society agreed to take part in the review.
The review was presented to a recent meeting of the WDHB.
It found that one patient had a long delay in assessment and diagnosis, including waiting 121 days for a "semi-urgent" ultrasound. The other patient waited three months for a biopsy.
Mrs Patterson and Mrs Blake said in their review overall the services provided to people with cancer, or suspected of having cancer, were "functioning effectively".
"However, the review of the two individual cases and our overall review of our service have show a number of aspects of service where considerable improvement could be made."
Some of the problem areas included some patients having to travel to Palmerston North often for appointments, information systems that made it difficult to share clinical information, and systems for signalling a patient has a high suspicion for cancer not being used consistently.
The review also noted that radiology was a particular problem.
"Our DHB has insufficient capacity in radiology, due to inability to recruit [staff], to respond as quickly as we would like to urgent referrals for ultrasound and CT."
Ms Baker-Hogan said some of the patients' stories were "horrendous".
"We would hate any of these incidents to happen to us or our loved ones."
She said there could well be other cancer patients who have had similar issues with delayed diagnosis, who have not come forward.
"This has highlighted the urgent need for the cancer care coordinator position, which is now in place," she said.
Ms Baker-Hogan requested that a review of WDHB's cancer services be made to the board every six months, and the board's committees every three months.
WDHB chairwoman Kate Joblin noted that shorter waiting times for cancer treatment was one of the Government's national health indicators which all district health boards are required to meet.
Mrs Farley declined to comment, instead referring the Wanganui Chronicle to Neil Kirton, the chief executive of the Cancer Society's central division.
Mr Kirton said advocacy was a key role for the Cancer Society.
"We are here to express the patient's voice, and we speak up where necessary," he said.
Mr Kirton said he was pleased with the responsiveness of the WDHB after the Cancer Society raised its concerns.
"We had a meeting with them and we were happy with how they responded."
He noted that the WDHB now had a specialist cancer care nurse, whose role was to ensure patients were receiving the treatment they need.
The Cancer Society would keep an eye on how cancer services were tracking in Wanganui, and hoped to contribute its own data to the WDHB's regular reports.