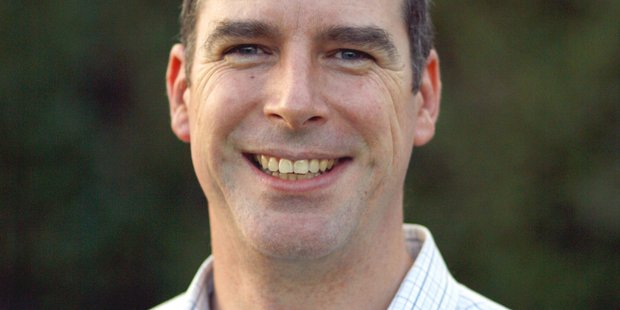 There is no shortage of cheerleaders for irrigation. On the face of it, the concept of storing water for later use seems simple and sensible enough, but we need to look deeper than that. You could argue the Ruataniwha water storage scheme in Hawke's Bay is proving large-scale irrigation is not a simple, or necessarily profitable way forward for farmers and investors. We hear plenty of arguments for the benefits of water storage, but little discussion of the longer term risks.
Farmers, communities, the economy, and the environment all face long-term risks from the changes in land use and business models enabled by large-scale irrigation projects. I'd like to look at some of the risks to the farming community.
There is no question that increasing the consistent availability of water will allow almost all land uses to produce more, but the benefits will only go to those with the ability to increase their capital investment to take advantage of that water.
Today's farmers won't always be the ones to benefit. A 2012 study showed that around 70% of the land served by water storage schemes changed hands in the five years following commissioning. Irrigation infrastructure creates a wave of "cashing out" as farmers want to realise their capital gain and let someone else convert the land to more capital and water intensive uses.
We can't predict future ownership, but the changing patterns in farm ownership we've seen over the last twenty years will probably continue: fewer farm owners controlling ever-larger farming platforms, run as corporate entities for the benefit of their shareholders.
Not that you can blame individual farmers for selling on when the opportunity arises.
The "get big or get out" pressures are very real for a lot of farmers that see their industry changing from the days when smaller family farms were more viable. They face ever-increasing input costs and higher levels of debt than ever before.
At last year's Water Use Summit, held in Masterton the message to farmers was very clear: to make the most of the water storage opportunity, they need to farm more aggressively and confidently. That translates to pushing farming systems harder and taking on more debt to develop on-farm infrastructure.
We are riding the wave of a commodity boom, with some land uses, like dairy, doing very well out of the current situation. There is no guarantee that commodity prices will continue their current trajectory. Borrowing heavily on the up-swing to expand can be a recipe for disaster: just look at the forestry sector over the last 20 years. Prices are coming back up now, but there has been a lot of pain for those relying on debt-fueled expansion.
And what if the rules change? The current Whaitua Committee process will spend the next couple of years building a community-wide consensus on our bottom lines for water quality, setting some rules around how we take and use water, and as importantly, what we can let leave our farms.
We know that even the best farms leach some nitrogen, and with estimates of up to 40 years before today's on-farm nitrogen reaches our waterways, we could be in for some regulatory shocks if our water quality indicators don't turn around soon.
The pre-feasibility study for the Wairarapa Water Use Project is well-resourced and is driving forward to a point where we can better understand many of the financial, engineering, environmental and community risks. It's vital that the whole community has equal input.
Those who bang the drum the loudest for irrigation do farmers, their communities and the environment no favours if they drown out dissenting voices.
For more articles from this region, go to Wairarapa Times-Age