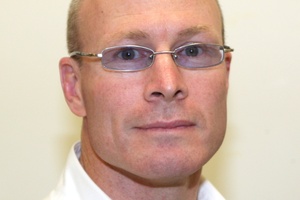 IS ANYONE seriously surprised at the axing of Air New Zealand flights out of Masterton?
I will readily admit I'm as guilty as charged for not using the service. I've had two trips to Auckland on the company dime since starting this job in April and, on both occasions, I flew out of Wellington, along with my boss. I remember thinking at the time it would be a good idea not to mention that to Destination Wairarapa, because it wasn't a very supportive move from the daily paper.
But damn it, I'm answerable to bean counters and the cost of flying out of Masterton was prohibitive. Seriously, I couldn't even contemplate it.
When the Air New Zealand executives were in my office yesterday afternoon, I asked them why they were closing the route. They said this route (and others) were "challenging", and the challenges weren't getting any smaller.
Wanganui is facing a similar chop. The deputy editor at the Wanganui Chronicle hadn't been read in as early as I had and there were some pretty explosive swear words at the other end when I let them know.
I asked the execs if this meant Kapiti's bit of pride, Kapiti Airport in Paraparaumu, was also in trouble. Not at all, they said. In fact, they were about to start a Christchurch service, in addition to their Auckland flights. One of the execs waved his arm to the west. "Look at Kapiti, the population catchment."
He wasn't exactly right, with Kapiti's 50,000 people as opposed to 44,000 over here. But Kapiti is growing, it will soon have an expressway, and Air New Zealand has put on a lot more flights a day than we did.
We might argue that 70 per cent seat capacity wasn't too bad for our flights. But I think it's a case of Air New Zealand deciding something had to go in these "challenging" times, and Wairarapa and Wanganui got the bullet for the sake of the account books.
MP John Hays and Garry Daniell are now looking at other options, but not many spring to mind for me.
For more articles from this region, go to Wairarapa Times-Age