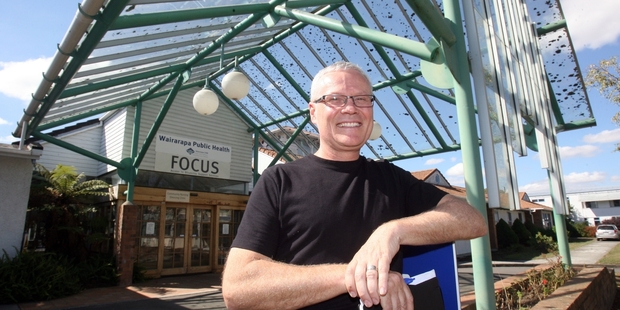 Masterton Medical is hoping to be back to business as usual, thanks to a spare building at Wairarapa Hospital.
After a major fire damaged the core of the practice's Lincoln Rd premises, it shifted across the road into the WINZ building and has been able to run at 70 per cent capacity for its 23,000 patients.
General manager Paul Cocks said staff were hoping to move into the new temporary premises at the old Masterton hospital by Monday and if not then, by the next weekend.
"There's a reasonable amount of work to be done."
Work is currently under way to kit out the FOCUS building at the back of the hospital, which was originally designed to house rehabilitation and geriatric services.
One wing of the building was being used for storage and will now be used for three or four months until the fire-damaged building is repaired.
Project manager, Cam Humphres, said the building's design was fortunate.
"It was good this facility was here and available. It's a really well designed building."
He said there would be nine doctor consult rooms, compared 13 in its former location.
Mr Humphres said sinks had to be put in all the consult rooms, the IT system set up and running and the building tidied up.
But he said the main challenge was getting a boiler system in.
"There was a coal-fired boiler and they pulled it out.
"We are working on getting a gas or diesel powered boiler."
He said this was the main cost of the estimated $100,000 fit out.
"We want to try and get this facility up and running as quickly as possible," said Mr Humphres.
"They are running at a reduced capacity."
Rigg-Zschokke was contracted for the re-fit and MB Brown Ltd was repairing the fire-damaged building.
"They are both doing a marvellous job," said Mr Humphres.
Masterton Medical is the largest medical practice of its kind in New Zealand.
For more articles from this region, go to Wairarapa Times-Age