The land of sun, soccer and samba is also a winegrowing nation of some note, writes Jo Burzynska.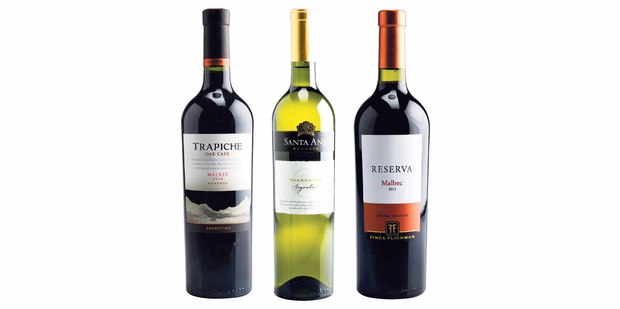 Brazil may be where all the footy action's at, but as you raise your glass to toast the winning team on Monday, did you know the host nation is also the fifth largest wine producer in the Southern Hemisphere? Here's the lowdown on the lesser known vinhos Brasileiros.
With its tropical climate, Brazil is not the most obvious place to plant vines, which prefer drier more temperate climes. However, wine has been made there since the country was colonised by the Portuguese in the 16th century. Earliest attempts, which included Spanish vines brought to the country by Jesuit missions and cuttings brought from Madeira by settlers from the Azores in the 18th century, were not a great success. These initial plantings of the classic vitis vinifera vines, which dominate the world's quality wine production, just couldn't hack Brazil's heat and humidity.
This led to the introduction of hardier American vines, which though able to bear fruit in more extreme conditions don't make for that exciting drinking. Even today, quality vitis vinifera varieties account for only a small proportion of the county's expansive land under vine, which is about two-and-a-half times the size of New Zealand's vineyard area.
Since the 70s Brazil has started to produce wines with more global appeal. This followed investments in technology and vineyard management by international companies like Moet & Chandon, bringing in popular varieties such as chardonnay and merlot.
It seems strange for such a warm country, but one of Brazil's strongest suits is its sparkling wine. British wine critic Steven Spurrier went so far as claiming that "Brazil produces the best sparkling wines in the Southern Hemisphere."
Here in the tiny New Zealand market, Brazil is one of a number of countries whose wines we don't get to see. We're missing out on the international push by the Brazilian industry to promote its products off the back of the World Cup and the special World Cup-licensed "Faces Fifa" wines produced by Lidio Carraro winery.
Cachaca is your best bet if you're looking for something authentically Brazilian to sip during the finals. The country's national spirit, distilled from sugar cane, is similar to rum and is the key ingredient, along with sugar and lime, of Brazil's classic cocktail, the caipirinha. It can be found at liquor stores.
But if wine's more your thing and you're seeking South American flavour, there's an increasing array of wines from further south in the continent available in New Zealand. Argentina is a huge producer gaining fans of its increasingly impressive wines.
Further away from the Equator, the climate becomes less challenging for grape growing, which has helped Argentina build a growing reputation for the quality of its wines. These range from affordable ripe and easy drinking examples at one end of the spectrum to more sophisticated super-premium bottles at the top.

A South American Selection
Trapiche Oak Cask Mendoza Malbec - 2012
Argentina has made the malbec variety its own. This highly affordable example with its generous ripe and supple black plum fruit is available from Fine Wine Delivery Company, Smith & Caughey's and fine wine stores.
$16.99
Bodegas Santa Ana Torrontes Eco Argentina - 2013
Torrontes is a highly aromatic Argentine variety regarded as the country's flagship white grape and this organic version is a good example. It's dry and crisp with notes of stonefruit and bergamot threaded with rose and spice and lemony acidity. From Fine Wine Delivery Company and Village Winery.
$22.95
Finca Flichman Reserva Mendoza Malbec - 2013
In Argentina's Mendoza region, from which this hails, wines gain finesse from vines grown at higher altitudes. This is great-value drinking, with plush, juicy dark berry fruit and lifted notes of spice and violet. Available from Glengarry.
$16.99

- VIVA