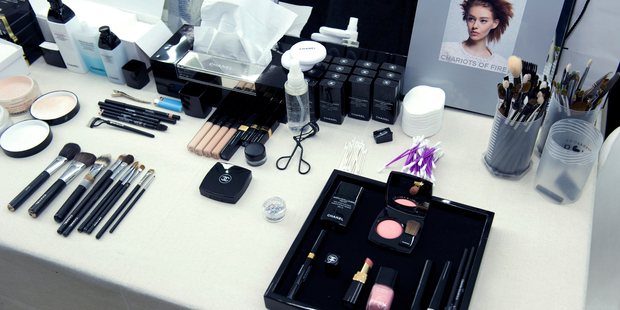 I'm one of the many women who stockpile skincare and makeup items well past their advised shelf-life. In my case there's no excuse - except laziness and sentimental attachment to certain shades - because as a beauty editor I get a steady supply of new items to test. But if you've forked out good money for products it can be hard to bin something that you think you might use again.
Chances are, as with clothes, something that has been sitting around unwanted for more than a year or two isn't going to get a look in. If like me, you're a bit of a hoarder, however, the inclination is to hang on rather than heave ho.
I'm also a bit sceptical about expiry dates generally; let's face it a food "best before" can be stretched considerably and even the "use by" is on the conservative side. Most of us have sniffed and poured milk that may be a day or two past its stated time, but safety concerns or telltale signs usually prevent us pushing our luck too far.
The same cannot be said for cosmetics. A weekend drawer declutter uncovered eye pencils and lipsticks that were years past their recommended best.
Same goes for lipsticks and nail polishes, but unless they go gluggy, I'm sure I've not been alone in figuring why waste them.
This clean-up I got ruthless. Now I can see what I have, so with any luck I will get more value from each item's regular use.
If you're embarking on a tidy-up definitely biff the old stuff first, especially liquid, gel or cream based products because these can be a breeding ground for bacteria. Mascaras any older than six months are suspect - and usually drying out - with three months their normal best before recommendation. If you have had an eye infection then you should discard eye products. Shared products are also on the outer immediately, so if you allow friends to use your goodies, then insist this is with a cleaned brush or disposable spooley or cotton bud.
Labelling laws don't require cosmetics to be sold with expiry dates, so getting definitive on how long stuff lasts isn't easy. The European Union has a period-after-opening system, with an open jar symbol on products or packaging containing an indicator of how many months or years it will keep. Items with a shelf life over 30 months are exempt from carrying the symbol.
Natural products without preservatives have a short shelf life so if buying from this sector, ask about expiry. The reason many products are said to be 99 per cent (or less) natural is to allow for a small amount of added preservative to give greater longevity.
Air pumps are obviously a better bet for storage than jars, and using an applicator is a way of limiting cross contamination. Store all products out of direct sunlight as this can cause preservatives to degrade.
Here's a few guidelines on how long to keep your opened cosmetics, but always judge by smell, look and feel. Products that stink, have separated, become unusually runny or gluggy or are grainy when applied are likely past it. If they have been improperly stored or badly handled they may go off even earlier than expected.
Mascara, liquid and gel eyeliners: 3-6 months
Lipstick: 2 years
Lipgloss: 1 year
Liquid foundation and serums: 6-12 months
Eye cream: 1 year
Moisturisers and lotions: 1-2 years
Power shadows and blush: 2-3 years
Lip and eye pencils: 2-3 years
Nail polish: 1-2 years
Hair products: 2-3 years
Hygiene products (deodorants, mouthwash, soap etc): 3 years
Sunscreens: Follow the expiry date. (If not long expired they will provide partial protection, so better than nothing, but the screen steadily declines over time so be safe not sorry)
- VIVA