A new addition to Masu, Sky City's robata restaurant, encourages partaking in the entire Japanese dining tradition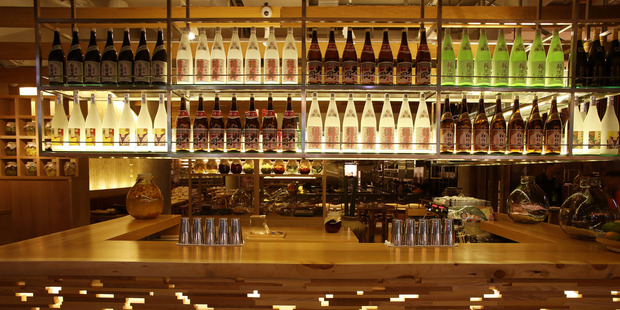 Think of it as wine-matching Japanese style. As we enjoy the city's wonderful array of Japanese eateries, it only follows that we should learn to partake in the traditional fermented rice beverage sake, an integral part of the Japanese dining custom.
To this note, Masu has just launched a sake appreciation package, which can be added to bookings in The Obi Room, their semi-private dining room, which seats up to 18.
With etiquette being so essential to the Japanese culture, the intricacies around drinking sake are important to note.
Masu's hosts will talk diners through these subtleties (sipping rather than drinking at once, covering your cup with your hand or leaving it full if you are finished), the history and definition of each beverage (the beautiful, often complex names translate to things like "devil slayer" and "the king of 100 medicines"), the different methods of serving sake (hot, warm and chilled), the flavour notes, and what food each beverage is best paired with.
Until now I'll admit I haven't appreciated these intricacies and variations, but after experimenting with the different varieties under the expert tutelage of Masu's sommelier Meg Abbott-Walker, I realise how different each beverage is, and how much more delicate premium sake can be than the kind I had previously struggled with - Masu focuses on the 20 per cent of sake that qualifies as "tokutei meishoshu" or premium sake.
The Japanese saying "Nihonsu wa ryori wo erabanai" can be translated as "sake never fights with food", and after matching beverages such as kozaemon banshu junmai yamahai with Masu's Japanese black wagyu beef, I would agree. In fact, it only enhanced the mouth-watering flavour.


• Masu Japanese Robata Restaurant & Bar, 90 Federal St, City. Ph (09) 363 6278. Tasting flight of three premium sakes is $35 per person.