Tatiana Strudwhick reflects on the tremendous influence that her mother, Cida Mattos, had on her personal and professional life.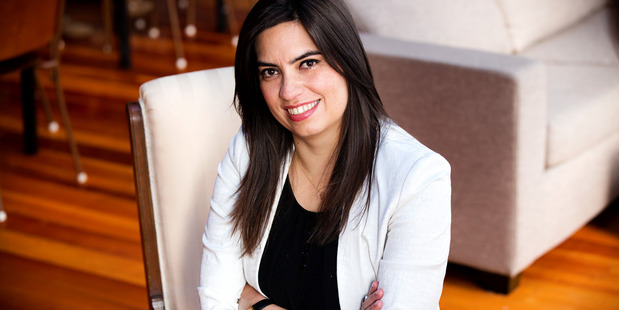 Tatiana Strudwick's jewellery designs owe much to her mother - the co-founder/designer of Little Darling Co. creates pendants, earrings and bracelets for mothers and daughters - an idea inspired by a necklace her mother wore. The Brazilian-born designer met and married her Kiwi husband in London, where she studied experimental jewellery at Central Saint Martins. Now based in Auckland, she relies on Skype to keep in touch with her mother in Brazil.
"My first jewellery memory is seeing my mother wearing a locket with my photo in it. She layered it with other necklaces and one of them had a little girl pendant, which represented me, her only child.
It is a wonderful memory because it made me feel very special, to know I was with her wherever she went. Little did she know it would give me the idea to start designing jewellery for mothers and daughters decades later.
My mother has always inspired me with her incredible work ethic. She is a clinical psychologist who loves studying and has no plans to retire. She is one of the few people I know who truly loves the career she chose.
Mum is very easygoing too. She is awesome to travel with and can easily adapt from camping in a tent to getting pampered in a five-star hotel, which is great as we spend most of our holidays together, given that we live in different countries.
Unlike me she never wakes up in a bad mood. Her joie de vivre is contagious and we both share a self-deprecating kind of humour. We love joking about politics and our family.
I think I can describe Mum's sense of style as brave and bold, (at least, she is a lot braver and bolder than me).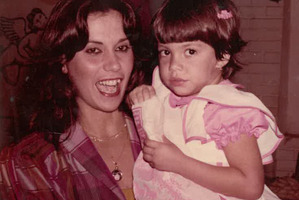 Red lips are her signature style and manicured nails and trendy haircuts are a must for her: once when I was very little she came home with a huge perm and I didn't recognise her and burst into tears. In the 90s there was the short hairdo with one side a lot longer than the other - asymmetric hairdos were all the rage.
And let's not forget she decided my hair styles back then, too, so I didn't escape the mullet in the 80s. We now know how bad the 80s were for hair styles but back then we were very trendy.
I can't remember ever seeing Mum wearing black, she lives in the tropics so colours and bold patterns are worn bravely.
She once told me one of her fashion icons in the 70s, Leila Diniz, wore a two-piece swimming suit to go to the beach in Rio de Janeiro and caused a major national scandal because she was heavily pregnant. Mum said she didn't think twice and also started going to the beach wearing a two-piece while pregnant. Funny how we wouldn't think much of it nowadays but back then it was revolutionary.
My mother is a fantastic grandmother and mother-in-law, always very affectionate and supportive, but what I love the most about my mother is how she "gets" me and how she always encourages me no matter how outrageous my ideas are. Even moving so far away from her or starting my own business ... I am happy that my internet connection is fast so we can Skype everyday.


- VIVA