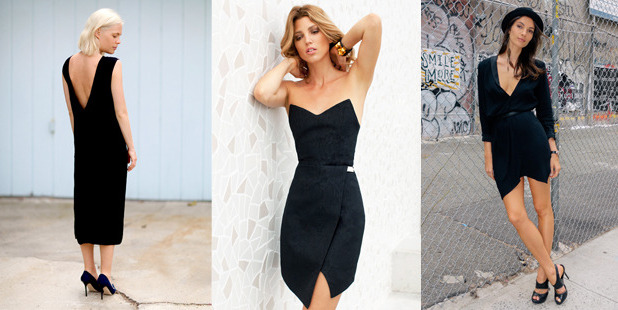 Cool, relaxed, or all-out sexy: every woman has her own vision of the perfect black dress, with Moochi this week debuting a capsule collection showcasing the singular looks of five stylish women with New Zealand roots.
Dubbed the NZ Style Set Project, the collection is made up of pieces designed in collaboration with London-based Jessie Bush, Sydney-based blogger and model Tania Gacic, local blogger Katherine Lowe, The Naked and Famous singer Alisa Xayalith and New York-based model Teresa Moore.
Jessie, who launched her popular blog We the People in 2010, focused on simple elegance with her design, working with the Moochi team over email and Skype.
"For me, it was about designing something that was effortlessly cool and totally wearable," she explains, "the kind of piece that you can pull on without a second thought and still feel great in.
"I'm a big believer in less is more. I'm always reaching for whatever is the most minimal - and black - from within my wardrobe. But as much as I love a simple black T-shirt dress, I wanted my design to offer something more: sexy without being sexy, which is where the thigh-high split and deep V at the back came into play."
It's the latest exciting project for Jessie, who has contributed to titles Vogue, Elle and Net-a-Porter.com. She recently returned from two weeks in LA with the Jimmy Choo brand, shooting street style at Coachella.
Her "Jessie" dress ($299.99) will be in store alongside a range of dresses in Moochi "Winter Dress Week" on May 14, with pre-orders available at moochi.co.nz.


Take a look at them all here: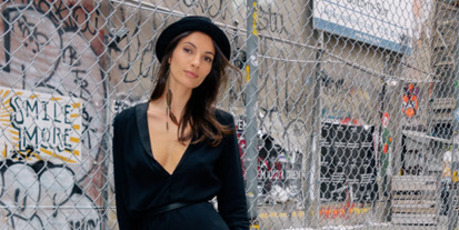 VIP VIVA
We are delighted to give three readers the chance to win their favourite dress from the Moochi NZ Style Set project. Enter here.
- VIVA