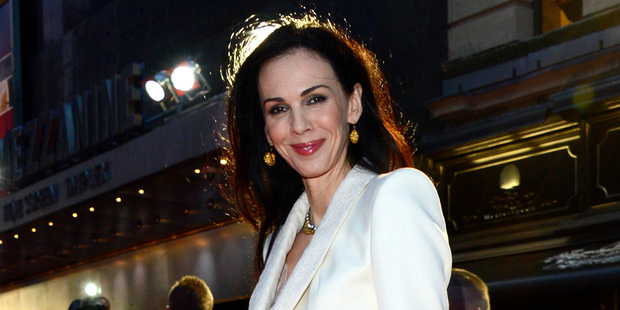 I laughed at my mother when she cried over Princess Diana. She was sitting on the couch in our front room at home, peeling potatoes and watching telly while the now-famous succession of images marched across the screen. The tunnel, the flashing cameras, the twisted metal.
The pot of potatoes was between my mother's legs, and the tears ran down her cheeks and dripped on to them. I sat opposite her, jeering and calling her stupid. I meant it. She was crying for a woman she'd never met. It made me feel threatened.
I was 17 and about to go to university. My mother's grief struck me as a failure of good taste, right when I was trying to be sophisticated and worldly. I was ashamed of her, crying all over her Sunday potatoes for Diana. By treating her death like a human tragedy, instead of a media circus, I felt like she was letting me down personally.
Twenty years on, I'm the one mourning the death of a famous woman. The irony isn't lost on me. I didn't cry for L'Wren Scott, but I was sadder over her than I expected to be.
I never met her, obviously. I know a girl who used to work for her, who told me that L'Wren used to send cardigans to Jerry Hall and some of Mick's exes at Christmas. She was a classy lady from the sounds of it, as well as talented and lavishly beautiful.
Her dresses looked spectacular on film stars like Nicole Kidman. By all accounts, she worked extremely hard at her business. These are some of the facts about her on the public record. All are now obliterated by the single fact of her untimely death, tragic and brutal. This won't last, of course.
Soon, the narrative of her life will be rearranged around its sudden ending. We won't talk about her, or write about her without making reference to it. She'll join Alexander McQueen, Isabella Blow, Versace even, in the roll-call of fashion's unhappy endings, the flipside of an industry that doesn't just believe in fairytales, but swears by them.
Her death is almost old news now, a week on, but still it echoes.
"Every man's death diminishes me", goes the line in the poem. This is especially true of celebrities, because they live in my computer. I spend a lot of time with them and I am disproportionately affected every time we lose one.
Is the grief I feel as real as that straightforward sadness I was so rattled to see in my mother? I don't think so. If not ersatz, exactly, it's still not quite authentic.
Rather it's a mix of genuine, if somewhat misplaced, empathy - would that I felt such connection with my real-life friends and relatives - and also, the flipside of that empathy; the strange, dark, almost-thrill you get when a celebrity dies unexpectedly, or in tragic circumstances, providing us with sudden proof that fame does not make you immune from pain or despair, and it doesn't make you immortal.
"How do you like your blue-eyed boy, Mister Death?" asked ee cummings in Buffalo Bill's defunct, a prototype celebrity obituary. It's a reminder that none of us, no matter how blue-eyed (read: famous, talented, gilded) is exempt from mortality.
- VIVA