iD Dunedin Fashion Week celebrates 15 years in April with international guest judge designer Martin Grant. From his atelier in Paris he talks to Dan Ahwa.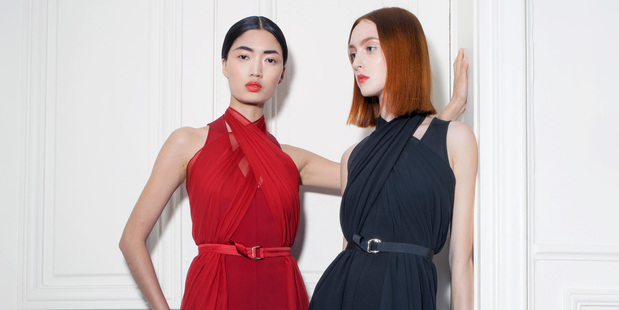 Fifteen years is a remarkable amount of time to sustain a fashion week, let alone one in Dunedin. Despite the ongoing debate of whether fashion weeks are still relevant, iD Dunedin Fashion Week has always been one with a difference.
The annual event is not only a highlight on the local fashion calendar but one with genuine international recognition, thanks in part to its Emerging Designer Awards which are now in their 10th year. This year's award has the honour of being judged by internationally acclaimed fashion designer Martin Grant. "I haven't judged many awards before, so it will be interesting for me.
"I've been working for over 30 years, so from that experience you have a very clear view of looking at things," explains Grant from his Paris atelier. "Over the years you become good at editing and, as is often the case with students, they need help with editing their ideas."
The designer joins an alumni of international guests who have previously attended iD Dunedin, including designers Akira Isogawa and Zandra Rhodes, fashion journalist and former fashion director for The Daily Telegraph Hilary Alexander, and leading British milliner Stephen Jones.
Grant will also showcase his spring/summer 2014 collection on the 110m-long catwalk, purpose-built inside Dunedin Railway station for the two iD Dunedin shows.
Fashion Week chairwoman Susie Staley is excited to welcome Grant to New Zealand for his first visit. "The crowd will get a chance to see the latest fashion coming out of the Northern Hemisphere on the railway catwalk, and as a past Cointreau Young Designer Award-winner who has "made it" on a global scale, Martin is well-placed to judge this year's iD International Emerging Designer Awards."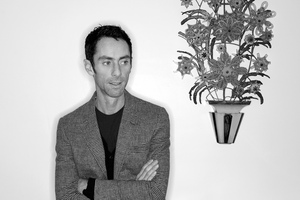 Originally from Melbourne, Grant has been living in Paris for more than 20 years and his designs reflect a certain timeless Parisian sophistication. Sticking to his guns after offers to take over the helm at Celine (pre-Phoebe Philo) and Givenchy (pre-Riccardo Tisci), Grant has grown his business to one that displays real staying power.

Being based in the City of Lights also offers ample opportunity to explore that modern, upwardly mobile woman that his label identifies with.
"I love the beauty of Paris and its proximity to the rest of Europe and North Africa. It's a fantastic place to travel to and from."
It's little wonder, then, that Grant has garnered a loyal following from some of the world's most discerning style icons, from American royalty Lee Radziwill, Jackie O's younger sister, to the glamorously turned out Sheikha Mozah, second of the three wives of the former Emir of Qatar. "She's a very smart, stylish woman and I find the culture super-interesting," says Grant of the sheikh's wife.
"Working with her also presents certain challenges for me in terms of the length of garments, discretion, garments having sleeves - all those kind of cultural elements that you have to take into consideration, which I find quite fascinating.
"I travel to Qatar to do fittings with her at the palace and it's a fantastic window into another culture that I love."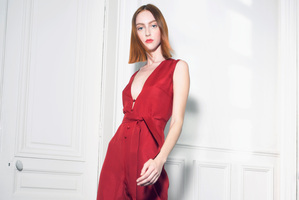 New Zealand women love the label, too, particularly through its relationship with Scotties Boutique, Grant's oldest stockist. "Most suppliers look for a reliable client who will grow their label and order every season.
Most of our buying relationships have been long-term," explains Scotties owner and doyenne of New Zealand fashion Marilyn Sainty. "I think Martin's clothes appeal to people who love simplicity, something stylish and beautifully cut that will endure."
Grant is mindful of wider changes in the fashion industry and how this affects the design process. The internet in particular has had an impact on that immediacy, from shorter lead times at retail to the glut of self-appointed fashion editors and bloggers with an opinion on every collection. It's a pace he believes highlights a fatigue in the industry.
"Everything has sped up. Personally I feel too much, and I think that now with the internet, everything moves much faster. We used to create two collections a year and now we do four collections a year, so it's a very short lead time between each collection. I think fashion suffers generally because of that. It's almost like there is too much out there."
Despite fashion's break-neck speed, Grant continues to move to the beat 0of his own drum. "I like the idea that things can stand the test of time, not just in style but also in quality. That's something that's always been interesting for me to try, and do something that looks contemporary but is still classic and can suit different ages.
"People often ask, when I'm designing a collection, 'Who is the Martin Grant woman?' For me there is not one woman, there are so many varied women who wear my clothes and I want that reflected in the collections. It's not a conscious thing, it very much comes naturally."


MARTIN GRANT IN PARIS
Favourite place for a drink with friends? Hemingway Bar or The Ritz (when open).
Favourite place for a low-key dinner? Cafe des Musees, in rue de Turenne.
Favourite art gallery? La Maison Rouge or The Louvre.
Favourite bookstore? Galignani, on rue de Rivoli.


• iD Dunedin Fashion Week runs from March 30 to April 6. For tickets and more information see idfashion.co.nz.


- VIVA