The best ways to feed your hunger, and soul, this week.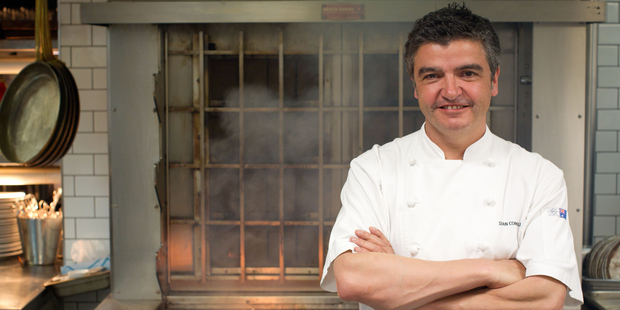 CAN'T WAIT
Sean Connolly's new restaurant, Gusto (pronounced guh-stoh) at the Grand will open later this month in the space previously inhabited by dine by Peter Gordon. Joining The Grill by Sean Connolly in the Sky City Federal St precinct, the focus will be on authentic, produce-driven food inspired by Sean's experiences in Italy. There'll be an open kitchen, buzzing chef's table, 30-person private dining room and an impressive Italian wine list. Watch this space.


EAT
Wholesome options we're loving right now ...
· Sipping the dreamy smoothies from Ponsonby Central's Ceres Fresh Market.
· Scoffing any, or all, of the salads at Revive - the menu changes weekly, view at revive.co.nz.
· Popping New Zealand blueberries like candy, but feeling virtuous because they're locally grown, in-season and, of course, sugar-free.
· Boosting our powers with Matakana Superfoods Super Greens, $32 from Little Bird's Unbakery.


PLAY
Delicious events to fill your calendar ...
• Looking forward to Diner en Blanc on March 15?
Champagne G. H. Mumm has just been announced as the Champagne partner to toast this exclusive, secret-location picnic. Register for the waiting list at auckland.dinerenblanc.info.
• Wander the French market tonight at Takapuna's Hurstmere Green, then enjoy outdoor short films and a waiters' race (in the McKenzies precinct) in anticipation of the French Film Festival (February to March, see frenchfilmfestival.co.nz).
• Head to the races next Wednesday for the Barfoot & Thompson Twilight Summer Series. The Champagne Lawn or Lindauer Garden Party packages include bubbly and food options. Tickets from ellerslie.co.nz.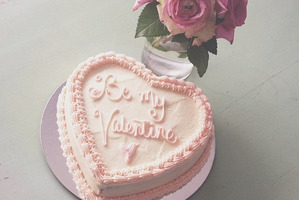 LOVE
Say it with food ...
• Order a sweet treat for your Valentine (or yourself) - The Caker's one-off flourless chocolate cakes must be ordered by next Monday (see thecaker.co.nz), and Bluebells Cakery's heart-shaped cake (pictured) can be ordered until next Wednesday - email orders@bluebellscakery.co.nz or ph (09) 624 0952. Bluebells also have cute cupcakes in store on Valentine's Day (or available to order until February 14).
• Love your coast - and gourmet seafood - at Pop Dining's Friday night dinner on Takapuna Beach. The zero-waste event features sustainably harvested seafood and profits go to Sustainable Coastlines. Tickets $50 from popdining.com/fushnchups.
• Get all fired up with pink Szechuan peppercorns. Their delightful mix of numbing, tingling and spiciness, referred to as "ma la" in China, peps up any dish. Ortolana is sprinkling them in their salads.


- VIVA