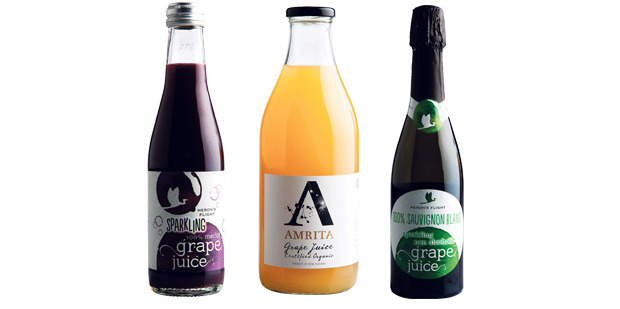 DAY 1
"Hi, I'm Jo, and I'm not an alcoholic," I explain to those wondering why I've chosen to eschew the liquid that I love for a month. It's not a dereliction of duty, nor a display of virtue. Or because I think I have a drinking problem. I simply try to cut out all alcohol once a year, which delivers sufficient dividends to make me consider it a worthwhile sacrifice.
DAY 2
With the excesses of the festive season still being keenly felt, I experience little temptation to stray from teetotalism today. My drinking usually falls just within safe limits, but it's easy to overdo it and my body needs a break. A month off drink is worthless if it's followed by a return to bad ways, but I reflect that it always makes me recalibrate my drinking and return to the two dry days a week recommended by doctors.
DAY 4
It's the weekend, where being a non-drinker can make social gatherings seem onerous. However, surrounded by good friends and fine conversation, being stone-cold sober feels fine. I also find it makes me far quicker and slicker at extricating myself from bores or bothersome folk.
DAY 6
I start my first week back at work with a gargantuan tasting of pinot gris. After 50 wines ranging from the dull to delicious, I find I'm craving a cuppa.
DAY 8
"A meal without wine is like a day without sunshine," claimed the great epicure Anthelme Brillat-Savarin, and it's at dinner time that I miss wine the most - especially as my partner has opted not to join me on my month-long quest. "Binge drinking is bad but food and wine is sublime," he waxes lyrically over a dish of lemongrass chicken and glass of viognier that I'm eyeing enviously.
DAY 10
At the end of my first working week of the year - five days of frantic activity - I'm haunted by the thought of relaxing with a chilled riesling in the garden. Alcohol has an attractive way of helping the stressed or hyperactive to rapidly decelerate. Today it's not an option, so meditation and a glass of grape juice is my alternative.
DAY 11
I'm lamenting the limited choice of non-alcoholic beverages in many establishments and missing the complexities of wine. For me there's no other drink that can take you on such an exciting journey through aromas, flavours, textures, time, places and cultures.
DAY 14
I get high on sugar at an exhibition opening via fizzy drinks, which were the only alcohol-free option. As a carbonated beverage novice, I learn a lesson that these shouldn't be consumed like water.
DAY 17
I find I have more energy for my morning run. It could be getting older or fitter, but I've definitely started to feel it the next day if I drink more than a couple of glasses the night before.
DAY 18
My trousers are falling down. Not quite, but I appear to have lost a little weight and a dress that was previously too tight is now a perfect fit. Perhaps it's down to giving up drink, or getting back to normal eating after the excesses of Christmas. Whatever it is, I'm not complaining.
DAY 20
People around me have been largely supportive. There has been the odd derisory comment from others about my decision, which makes me recall the flak a friend of mine received when giving up alcohol altogether. However, she noted the people who accused her of being a party pooper or tried to make her feel guilty tended to be the ones who had underlying issues with their own alcohol consumption. When you're with true friends, drinks are great to share, but not essential.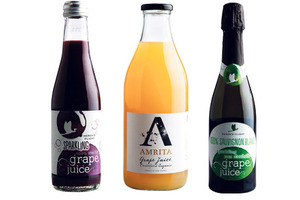 Softer options
Here are some of the delicious winery-made, single-variety, non-alcoholic grape juices I've been sipping.
Heron's Flight 100 per cent Sauvignon Blanc Sparkling Grape Juice $10/500ml
Unmistakably sauvignon blanc, this attractive unfermented version with sweetness and spritz exhibits the variety's classic grassy and herbaceous notes plus tropical fruit. Available from Sabato, Farro Fresh, heronsflight.co.nz
Millton Amrita Certified Organic Grape Juice $13.99/1l
Made from hand-picked muscat grapes, Millton's organic juice is fresh, grapey and floral. Find it at IE Produce, Farro Fresh, Harvest Wholefoods, Huckleberry Farms, millton.co.nz
Heron's Flight Sparkling 100 per cent Merlot Grape Juice $5/250ml
A concentrated and more complex grape juice with plummy and dark berry fruit plus hints of herb and tobacco. Available from Sabato, Farro Fresh, heronsflight.co.nz
- VIVA