Janetta McKay meets natural beauty entrepreneur Imelda Burke, the woman behind London boutique Content Beauty & Wellbeing.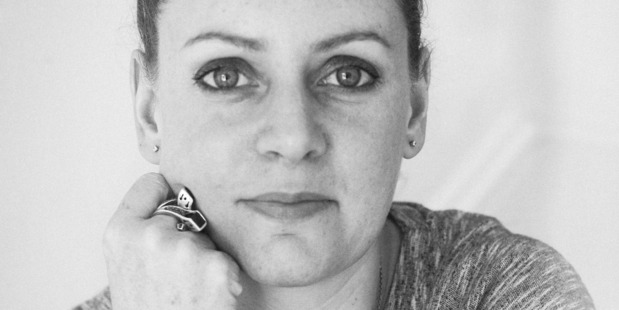 Where else to meet a fashion export turned natural beauty entrepreneur than at a cafe specialising in raw, organic ingredients.
Imelda Burke is sitting, green-juice smoothie in hand, catching up with an old friend from her days in Kate Sylvester's workroom, when I arrive at the Little Bird Unbakery in Ponsonby.
Her 5-year-old London boutique, Content Beauty & Wellbeing, is, like the cafe, just off the main drag of a thriving high street, filled with those in the know or wanting to be.
Having worked her way up via assisting independent designers to a key role in the British fast-fashion industry, Burke knows how to spot a trend. She insists, however, that the trend to naturals is more than a fashion, it's a lifestyle and, for her, there's no looking back.
Rather, she is thinking that when store number two comes into play perhaps it should have an organic tearoom attached. "Naturals go hand-in-hand with what you're eating," she says.
At Content she has already built a destination apothecary-style store with a community feel that attracts locals and international A-listers.
They can book in for a treatment, ask about ingredients or health supplements, meet the latest cult brand founder, sit in on a class or simply chat with like-minded customers.
The Marylebone store has become a hub for natural skincare devotees and Burke's net has a wide cast, thanks to a weekly blog she was recently asked to begin writing for the Daily Telegraph newspaper and her burgeoning Being Content website. Wallpaper magazine rates Content's organic facials the best in town.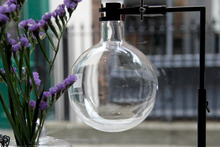 Her customers include a 70-year-old who travels down from Scotland, to bright young things influenced by the likes of supermodel Miranda Kerr, a devotee of body brushing and yoga with her own natural skincare range.
Net A Porter swooped to sign up Kerr's Kora skincare range but, on the shelves of Content, there's an eclectic mix of other niche brands.
Burke says shoppers fall primarily into two distinct categories: younger women who see naturals as something cultish, cool and interesting, and others who come to them off the back of illness.
"Once they clean up their diet, they look at other areas of their life." So, what qualified this low-key but quietly determined woman to end up being hailed as a retail pioneer, who is now called on to judge natural beauty awards.
Burn-out from overwork and a health scare of her own made Burke reassess her whole lifestyle. Given her long-held interests in things natural and the retail sector, the idea for Content crystallised.
"Fashion designers are really good at having small independent boutiques, but that's not common in beauty," she says.
She realised that there was a gap in the British market for consumers who were becoming increasingly interested in natural beauty products, but weren't expecting to dig them out in health food stores; women, like her, who were used to the ambience of designer and boutique stores and wanted a more upmarket yet still personalised shopping experience.
"If I'm wanting to shop in this way, there must be other people who do, too," Burke reckons. She's been proved right.
Coming from New Zealand helped. Here, naturals sell strongly and there is an expectation of being served healthy fresh food. Holistic therapies, including practices such as naturopathy, which she has studied, are more widely accepted. "It's integrally part of the culture."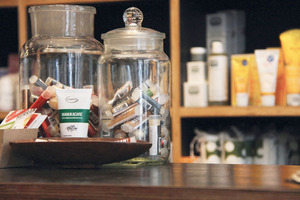 Things are catching up fast in Britain, with mainstream retailers, including supermarkets and the big pharmacy chain Boots offering more natural products. Her own Newington Green neighbourhood, where she owns a house with husband Matthew Tomich who works in IT, reminds her these days a little of Westmere, with its relaxed feel, independent stores and local eating spots.
Fast-paced London will be the couple's home for the foreseeable future, but with a mother in Nelson and sisters in Auckland, Burke tries to get back each year for a decent stay over summer. She's even mulling over the idea of opening a store here one day.
But she knows from experience it is vital to pace herself. Before opening Content in 2008, Burke spent nearly a decade working for Jaeger, Bella Freud and freelancing pattern cutting for rising young designers, then as creative manager at chain store All Saints.
During her time handling the process between design and production, the workroom experienced "phenomenal growth, from 10 to 70 people.
"It was an amazing experience," says the South Island-bred, Wellington Polytechnic fashion course graduate who spent five years in Auckland where she became Kate Sylvester's design assistant before heading to London at age 28, only to find eventually that "something had to give.
"I realised that I couldn't continue to work in that way." She had begun exploring skincare options earlier, after being put off by the ingredients in a medicated cream she had used since childhood for dry body skin.
Burke isn't, however, given to the slightly hysterical phobias of some who turn to naturals, although she eschews the usual so-called nasties such as parabens, and screens out propylene glycol, mineral oils, synthetic fragrances and chemicals.
"I don't like selling based on fear - this is a lifestyle choice."
It's akin to avoiding unnecessary food additives and turning to organic options, which also shows in healthier skin, she says. "We don't have to be negative about other brands. It's just that the brands we sell are equally as good and in some cases maybe better.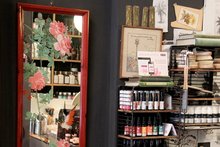 "We get people who have shifted off Creme de La Mer and other premium brands looking for a natural choice." Burke sees her role as an owner-operator as being partly to educate, so she is behind the counter at Content three days a week. New customers can choose from an Amala serum to simpler formulations, but once they switch to naturals it is rare for people to change back, she says.
She deliberately picks high-end brands with a strong back story, saying customers like to be able to relate to people, not products. She also asks if customers want to go completely organic or make the progression to naturals more gradually, with products akin to what they have been using.
Customers want results, not to be terrified or just feel purist, she maintains. The choice of good natural makeup and haircare has lagged behind that of skincare, but is growing. In skincare Burke points to botanical ingredients, especially those from extreme climates and marine environments as offering interesting results, and also to emerging research on plant stem cells.
"In this sector they want to hear that results can come. It is, in a way, mimicking the [marketing] progression of mainstream."
Not surprisingly then, alongside this new natural focus on "result-driven" brands, Burke has picked up a counter demand for brands as close to food stage as possible, one such being May Lindstrom, which uses spices and clays.
"We could all be using just coconut oil or olive oil, but it doesn't make for a very exciting shopping experience."

Imelda's Advice
For customers wanting to switch to naturals, a gradual change is most economical.
"We always tell people to look at their body products first; the products you leave on your body cover the largest area of skin. People always want to change their face products first, but start with the body, then the face and hair, leaving the wash-off products to last. Swap them over one at a time. Lipsticks are a good one to change because you are kind of eating them."