A sneak preview of four dishes featuring at this year's Taste of Auckland festival.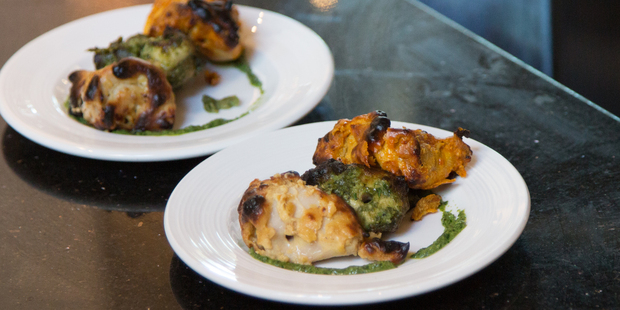 Taste of Auckland is a slice of foodie heaven, featuring 11 of Auckland's best restaurant kitchens, a boutique food market and master classes in whisky and wine.
In anticipation of November's event, Viva went on a drive-by degustation, sampling dishes from some of the restaurants featuring at this year's festival.
Read on for secret recipes and top tips from four of the Taste gurus, and download the Viva iPad app, free now at appstore.com/vivamagazinenz, for exclusive video footage of the chefs in action.


Baduzzi's Ben Bayly shares his meatball-making expertise.
• If you want to indulge for one day, make a proper meatball with a lot of fat content - if you want something healthy, you can't have a meatball. Meatballs need a certain amount of fat to keep them moist, so they can't be made with lean beef mince.
• The secret is to have 75 per cent meat, 15 per cent fat, 5 per cent seasoning, such as roasted mushrooms or caramelised onions, and 5 per cent stale bread soaked in milk to form a paste to bind the meatball. Avoid adding eggs, as this will be too much protein.
• Once your ingredients have been mixed and minced, beat well to develop the proteins in the meat and make the meat sticky, helping keep the ball together.
• Always sear your meatballs first, then add them to a sauce and simmer until just cooked.
• Approach cooking your meatball in the same way you'd cook a steak - avoid boiling it for ages or it will be overcooked.
• Check the temperature inside with a skewer. Once warmed through, it is ready.
• Eat your meatballs straight after cooking - never cook in batches.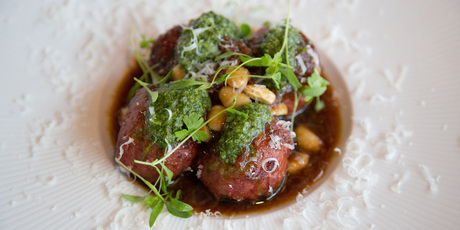 Kyle Street details the inspiration behind Depot Eatery and Oyster Bar's famous Sugar Pie.
Surprisingly simple, consisting of just brown sugar, cream and eggs, this recipe lay dormant in a long-forgotten notebook of Al Brown's, passed to him from a chef he worked with in Montreal many years ago.
On an evening of reflection he stumbled across it and passed it on to me. The rest is Depot history - the pie has been on the menu since Depot opened.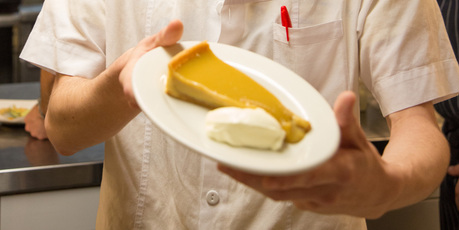 iVillage at Victoria's Dimple Girish re-creates her Tandoori Trio recipe.
Our Tandoori Trio consists of three different chicken marinades, inspired by the flavours of saffron, spinach & cardamon. The trio is cooked on skewers in a clay oven with charcoal, though it can be cooked at home in a gas oven on high heat.
Gather the ingredients from a local Indian store, and coat 35g-40g of chicken in each of the mixtures below - creating three separate colours and flavours.
• Chicken Botti Tikka
Yogurt, kashmiri chilli, saffron, chopped ginger, finely chopped coriander leaf, salt, garam masala, cumin powder
• Malai Chicken
Cream cheese, roasted gram flour or chickpea flour, roasted cardamon powder, white pepper, salt, ginger, garlic
• Harabhara Chicken
Crushed spinach, roasted chickpea flour, fenugreek powder, chopped ginger, finely chopped green chilli, salt, ginger, garlic, yoghurt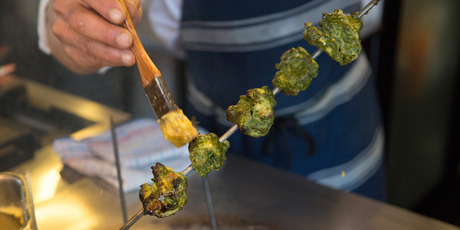 Nick Honeyman from The Commons created a Vanilla Salmon, made from Ora King salmon, avocado, yuzu, vanilla and rice tuile. Here he shares his food philosophy.
• Find the concept. In this case it was an Ika Mata dish made of raw fish and coconut that I tried in Rarotonga.
• Play with flavour pairings such as salty and sweet - these revolve around the season. I like using a Japanese taste called umami, which hits all parts of the palate.
• Mix up the textural components, aim to feature soft, crunchy and smooth.
• Presentation is paramount.
• For a Taste of Auckland dish, I make sure each mouthful is powerful and impacts the person eating it - you only have a few mouthfuls to pack that punch.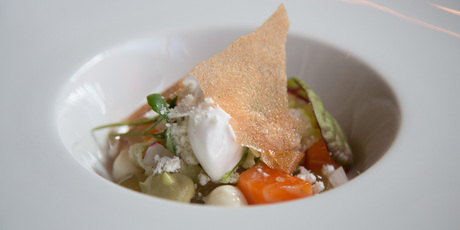 Viva is delighted to have a VIP Taste of Auckland experience to give away, including VIP tickets to Taste of Auckland's opening night and more. Click here for entry and competition details.
Taste of Auckland runs from Thursday, November 14 to Sunday, November 17, tickets can be purchased from tasteofauckland.co.nz


- VIVA