A passionate practitioner of lifestyle medicine, Dr Frances Pitsilis talks to Fiona Ralph about her holistic approach to helping patients overcome stress and burnout.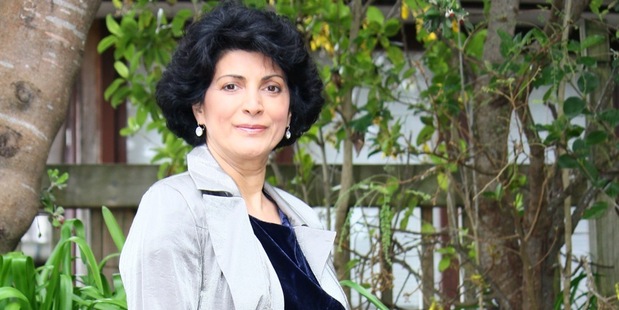 It is clear Dr Frances Pitsilis is a busy woman. Juggling multiple medical roles, her general practice work has evolved into second-opinion consulting for chronically ill patients, alongside cosmetic and appearance medicine and many media and speaking engagements.
No time for a photo shoot or to meet in person, she has a team of helpful employees who schedule a brief phone interview. I wonder how I will have time for all my questions, let alone time to understand the complexities of this modern miracle worker. Perusing her practice's terms and conditions, with its hefty fees and even heftier waiting lists, I am also a trifle cynical. Is the hype surrounding her worth it?
Apparently, yes. By the end of our chat, I am a Dr Frances convert, hoping to join the waiting list which, thankfully, has decreased from the 18-month monster that grew after her appearance on last year's television series Is Modern Medicine Killing You?
With almost 30 years experience as a GP, and qualifications in nutritional medicine, obstetrics and occupational medicine, Pitsilis is leading the charge in the field of integrated, or lifestyle, medicine, defined by the Australasian Integrated Medical Association as "the blending of conventional and natural medicines and/or therapies with lifestyle interventions and a holistic approach".
It is an area Pitsilis believes in whole-heartedly, she says. "Lifestyle medicine is about your behaviour - your sleep, exercise, diet, how you think, whether you drink, whether you smoke. It's a very valid, strong area that people are taking more notice of."
She is careful to differentiate herself from alternative therapies that dismiss modern medicine, though. "I just go where the evidence is. I don't distinguish whether it's a drug, or a lifestyle behaviour, or a natural substance. I'll use whatever works. I was trained with drugs, but it's nice to have some extra strings to my bow. You want to have everything that you can available to you."
Initial two-hour appointments allow Pitsilis to assess the whole patient, rather than individual issues that are likely linked.
"The people I see are all unwell chronically. That really affects the quality of life indicators, which are - can you sleep, have you got energy, what is your mood, how happy are you, can you think, can you work? It's really about collectively correcting all the imbalances and, over a period of time, the symptoms and the conditions get better altogether, that's how the body really works. It doesn't work heart today, liver tomorrow; I'll treat your migraine today but come back about your bowel!"
A key voice on lifestyle and stress management, Pitsilis is clearly passionate about sharing these learnings with the wider medical world. "The media work has been about increasing the awareness of integrated medicine, that it is valid and it is helpful, because I've seen the results and I want more people to access the results."
She is also addicted to increasing her own knowledge, admitting, "I am a bit naughty. When I finish my job at work, I go home and learn and study because I'm driven to learn. Because knowledge is power, because the more I know, the more people I can help."
However, the often self-confessed "workaholic" has to take care not to burn out, having experienced this twice before, leading to her own interest in stress management and lifestyle medicine. She sees the same symptoms in many patients, particularly women juggling multiple roles and responsibilities. "Burnout is a sign that people have been doing too much. They've been overloaded for too long. It's not just work, it can be stressful life events that add up. It's very common these days."
A lot of these patients display signs of what Frances calls "wired but tired", where they have issues sleeping, then wake up tired, drag themselves through the day and perk up only after dinner, starting the sleepless cycle all over again. Pitsilis works with them, introducing diet and lifestyle changes and occasionally prescribing supplements, herbs or drugs. But her key prevention message is to get enough rest and recreation, something she has to constantly work on.
"I have to have my nine hours' sleep to keep up the pace. I meditate as often as I can, and when it comes to physical activity I've got my own powerplate machine, I do stretches two or three times a week at home and I do hill walking. I've got to do it every day because I'll [burn out] again if I'm not careful."
She works so hard because of her passion for helping her patients. "What really excites me is when people say 'you've changed my life' or 'I've got my life back'. If they're in a hole, I just throw them the rope. And it's not my ego, it's really about making a difference."


DR FRANCES' TOP TIPS FOR VITALITY
1. Put your own mask on first - women traditionally leave themselves until last.
2. Get enough rest and sleep.
3. Work/life balance - there's got to be enough "coffee with a girlfriend" stuff that fills your bucket.
4. Healthy diet and exercise.
5. Don't smoke and watch the alcohol.
6. Think about the way you think.
7. Be grateful for what you have - living with an attitude of gratitude helps to put things in perspective when something goes wrong.
8. Stop and be still. Tai chi, yoga or any sort of meditative activity will give you time alone with yourself.
9. Be aware of any spirituality you want to have.
10. There's nothing like giving - charitable work, random acts of kindness and watching out for your fellow man.
* For more inspirational ways to ensure you look and feel good, see Wednesday's issue of Viva magazine in the NZ Herald.
- VIVA