Clean, confident lines inform Juliette Hogan's aesthetic.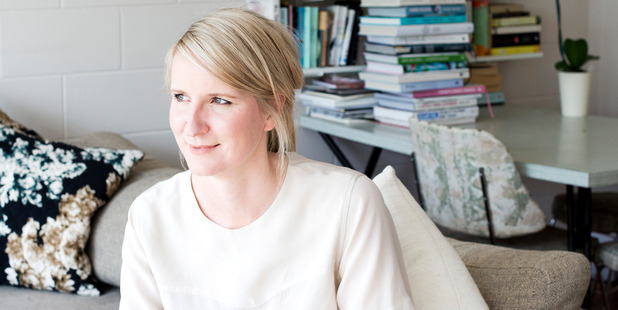 Juliette Hogan's aesthetic has evolved from ladylike and vintage-inspired to clean-cut and grown-up, an approach reflected through her collections as well as the interiors of her home and office. Homewares and food are areas the fashion designer hopes to move into next, having recently released quilted cushions made of her seasonal signature printed fabric. She tells us more about some of her favourite things, from art that calms to white enamelware.
* Watch Juliette Hogan's new short film exclusively at viva.co.nz from 8.30pm tonight.
MY FAVOURITE THINGS
1. Jo Malone candle
This French lime blossom candle has the most beautiful fragrance and scents both my home and stores. It's a beautiful fresh floral that is not too heady.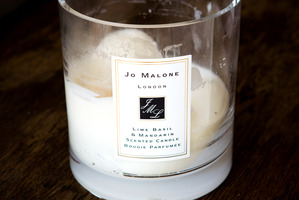 2. Margaret Howell lamp
The perfect bedside lamp. I love the clean lines and the proportions.It's beautifully "polished" and doesn't fight with its surrounds.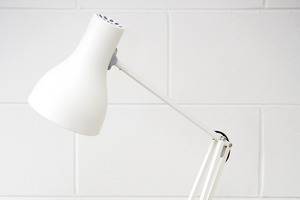 3. The Boatman by Stuart Broughton
I bought this photograph a while back, after falling in love with it when I first saw it. There is something that just draws me into it, I can sit and become immersed in the scene. I find it really calming. We used it as one of the pieces to inspire the winter 2014 collection - it's a grown-up calm.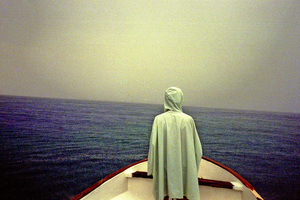 4 Antlers
These are the result of a hunting trip a couple of years back ... my pride and joy.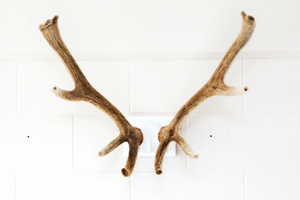 5. White enamelware
These were purchased in Tokyo last year. What's not to love about white food-related vessels?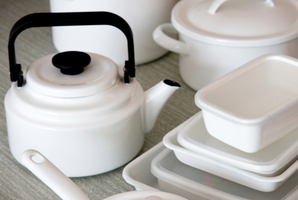 - VIVA