Angela Casley takes a fresh approach and incorporates new season's produce into these warm, appealing dishes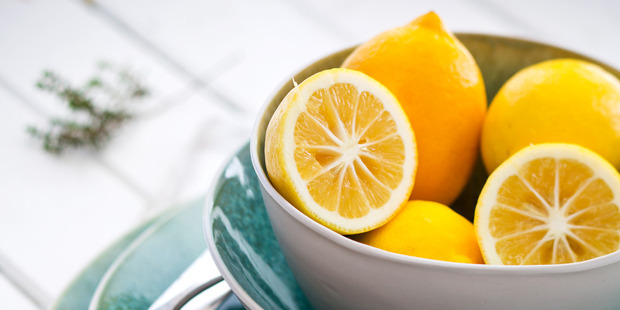 There's no doubt about it - spring has arrived. One day it's beautiful and warm and a walk through Cornwall Park shows the newborn lambs looking happy in the sunshine.
The next day it's pouring with rain. You can sometimes forget this is actually the wettest time of year. Asparagus is back in the shops and the herbs are growing in the garden (along with the weeds), but it is not quite time to bring out the barbecue.
There is still a need for some warm comfort food, so don't put your casserole pot away just yet. But it is time to introduce some spring flavours and lighten up our meals.
There is a wonderful grapefruit tree down the road and every year I watch the fruit fall on the ground and rot. So I decided if you don't ask, you don't get, and tapped on the door holding my plastic bags behind me. Turns out the owner couldn't have be more grateful that they would be put to good use. I've been having grapefruit for breakfast, sliced in half, segments scooped out and squeezed into juice, or chopped into a salad - or in today's salmon dish.
This salmon is one of the quickest things to make and will impress your guests. There's no long cooking - just pick up the fish on the way home and it will be ready in no time.
This dish is also extremely versatile - it can be cooked on the barbecue come summer.

Serve with noodles that only take five minutes to prepare or a simple salad to make an elegant plated meal. To feed a crowd, use this marinade on a whole side of salmon and let people help themselves.
To remove the pin bones, tweezers work well. It's worth having a pair in the kitchen just for this purpose. Miso can be found in the international aisle at supermarkets.
New Zealand asparagus had to feature in a recipe today. The first of the season's asparagus is long and a bit random-looking, not yet all perfectly formed, but still sweet and tasty. Limes are coming to the end of their season and the skins are yellow rather than green, but the flavour is still intense. Lemons are an obvious choice as an alternative. Chickpeas, chicken and a minty yoghurt dressing are refreshing and great hot or cold.
And finally, something a little different. The rolled duck omelettes are a wee taste sensation. The thin omelette should be kept warm while you prepare the filling. Then roll and serve - just like that. The soy sauce adds a little saltiness and flavour to the omelette, so there's no need to add extra salt. Duck is now available in most supermarkets, but if you can't find it, use shredded chicken.
These omelettes make a wonderful light lunch, or you can halve the size of each one and serve as nibbles.


Recipes:
• Miso Marinated Salmon
• Lime Chicken with Chickpeas, Asparagus and Yoghurt Mint Sauce
• Peking Duck Omelette

- VIVA