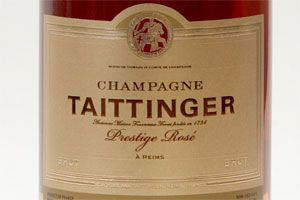 Romance is in the air, and more wine drinkers than ever are falling for rose. There's been a major pink boom in Britain and the US; the French are now quaffing more of it than white wine and we downed $5.7 million worth of it last year, with sales in New Zealand growing ahead of the market. So what's there to love about rose?
It's varied - I was seduced by the style on a trip to Provence, responsible for half of France's roses, whose best examples are dry, refreshing and often have a hint of herbs. Further north, Rose d'Anjou is made in a sweeter style and across the border in Spain, sturdier rosados can be found. In New Zealand styles vary from sweet and simple to more gutsy dry food-friendly roses.
They're getting better - Sadly most people's first taste of rose was via the shocking pinks of the past, which were sweet, insipid and likely repelled a generation. However, while there are still a few lolly water-like wines out there, as wineries take the style more seriously, far more attractive roses are there now for the sipping. Quite a few are still made as a by-product of a winery's red wines, but many of the best are made from grapes grown specifically to make the style.
They're fun - Very few roses offer the kind of cerebral pleasure that can be had from the greatest red or white wines, but neither should we expect them to. Part of roses' attraction is that their largely fresh and fruity wines offer instant and uncomplicated enjoyment. A chilled rose on a warm day can be a deeply delicious experience.
They're drier - Many of the roses we used to see from both our wineries and abroad were made in a sweeter style. Though some wineries persist with producing these - which can still be good if the sugar's balanced by the wine's freshness - there's been a move towards making them with just a hint of sweetness or bone dry.
They're versatile with food - While most rose is drunk as an aperitif, it actually goes with an incredible variety of food. Its off-dry incarnations in particular are some of the few wines that make convincing partners for curry. These can also work extremely well with Oriental cuisine. Drier versions are a good match with fuller flavoured fish and can work wonders with soups, salads and an array of vegetable dishes.
They're pretty in pink - Most roses are effectively red wines made like whites. Before following the same winemaking path as white wines, black grapes spend just enough time on their colour-imparting skins to leave behind them a spectrum of shades of pink. From the merest blush to deep raspberry tones, tinges of onion skin to salmon, the way they look can delight the eye as much as the palate.
They're great for the indecisive - Can't choose between a red or a white? Then why not give rose a go. It's also a good option when you're eating with a group who've ordered lots of different dishes.
They're affordable - You can net yourself most of the best of the country's roses for under $25, with many under $20, even from names whose other wines are in a far higher price bracket. Good roses can offer great value for money.
They're trendy - Rose has been taking off all over the world, segueing from stigmatised to sexy. Even men aren't afraid to be seen drinking it now!
In New Zealand, it's just starting to take off. But if the style's success in other wine drinking nations is anything to go by, the future is looking pretty pink.

Pink wines for Valentines
Fizzy pink
Champagne Taittinger Prestige Rose NV $125
Some of the most serious roses come in sparkling form, such as this scintillating example from Taittinger. A wonderfully fresh, pure and fruit-driven style with notes of raspberry and cherry and a crisp green apple character.
(From Caro's, Fine Wine Delivery Company, Glengarry, Wine & More.)
Juicy journey
Odyssey Marlborough Rose 2009 $20.90
Pretty pink in colour, this dry rose from Odyssey also delivers on the palate. It's refreshingly crisp and full of lifted raspberry and red fruits. Made from handpicked pinot noir grapes selected specifically to make rose.
(From Fine Wine Stores and www.odysseywines.co.nz.)
Blushing blend
Clearview Hawke's Bay Black Reef Blush 2009 $18
A bold, bright fuchsia-hued blend of chambourcin, merlot, cabernet sauvignon, cabernet franc and malbec. Made in a drier style, it's bursting with succulent cherries dusted with subtle spice.
(From wine stores including Caro's, Glengarry Victoria Park, Peter Maude, Point Wines, Wine Vault, Waiheke Wine Centre, Hamilton Wine Company, Scenic Cellars.)