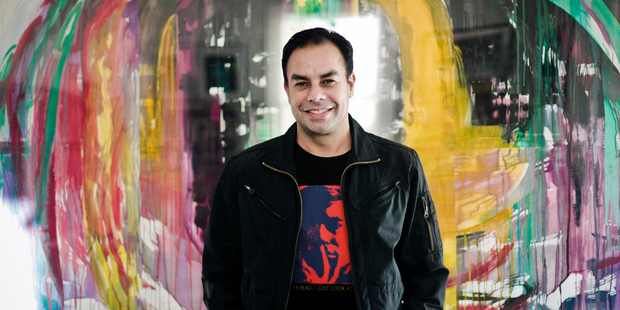 Pick a major global brand - Coca-Cola, HP, Levi's, Mazda, Pepsi, Polaroid, Stella Artois - and chances are it will bear the creative imprint of Antonio Navas. Venezuelan-born Navas is the executive creative director for Saatchi & Saatchi New Zealand. His video for the theme song for the 2010 Fifa World Cup, performed by Shakira, remains the third most viewed YouTube video of all time, with 470,057,321 hits. He is 49 and lives in Auckland with his wife, Grace.
Does consumerism have an end-point?
Paulo Coelho, the Brazilian writer, said: "What makes life interesting is the possibilities of dreams coming true." We lust over things that make us look younger, go faster, or simply quench our thirst. We just have to be brutally honest with ourselves. It never ends - we should have some boundaries.
What campaign have you been involved in that you'd rather forget?
I once did a campaign for Stella Artois in Spain that involved two hungry black panthers, a gothic castle, 100 extras, six white horses, an eccentric director, sub-zero temperatures and a very unhappy beer master. In Brussels, upon presenting the final ad to the clients, they walked out silently and so did the account. Comedy equals tragedy plus time.
How would you cast yourself in Mad Men, the TV show?
I would be a young Spanish mailroom guy who is missing an eye, claims to be deaf and constantly eavesdrops. He knows it all. One day he creates a campaign for Lucky Strike and secretly places it in Don Draper's desk. The campaign triples the sales, but the mystery guy never comes forward.
What product would you never touch?
Cigarettes, especially Lucky Strike.
Why do we need art?
Without it our dreams wouldn't have a place to land.
What one material thing could you never let go of?
An amazing handmade wooden box that my dad gave me. My grandfather made it for him when he was in prison during Franco's Spain. It has his initials, which are also mine and it reads, "Antonio, I won't forget you, your dad."
If you could live in another time when would that be?
December 1964 in New Jersey to have been present at Rudy Van Gelder's studio to witness the recording of John Coltrane's masterpiece A Love Supreme.
What's the most humbling job you've ever had?
After the safety of college I got a job as a messenger in New York City. I was totally broke and miserable. The hot summer caused me to have daily nosebleeds. One day on the bus, I felt a bad one coming. As soon as we came to a stop I ran out and tripped over, blood was everywhere, people were horrified - it looked as if I'd just been shot.
What would make you throw the remote at the television?
The Kardashians or any show on E!, but I can't ever find the remote. My wife hides it.
What quality do you least like in others?
Mediocrity.
In yourself?
Stubbornness.
What is your religion?
Music is my religion. It makes me weightless. I put my sermons on shuffle.