Actor, writer, director Oscar Kightley, fresh from playing an emotionally stunted cop in TV3's Harry, has made a documentary about the Chinese zodiac. He explains why he's always been a spiritual seeker.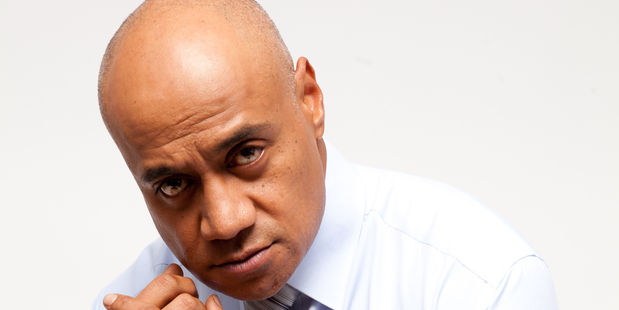 1.The Chinese zodiac? How far from bro'Town can you get?
My philosophy in life is to keep them guessing. I don't like to be pigeonholed and I think it's good to not let people get too settled with you. Mostly for work, though, I just do what's interesting and cool and I've been into the zodiac for years. My mate Elizabeth told me about it years ago and how I was born in the year of the rooster, and the more I learned I saw I did resonate with that. Roosters are cocky, even boastful, they feel important within themselves but they're also hung up inside. It's been around for 5000 years and I think there could be something to it.
2. How does it fit with the beliefs of a Samoan who grew up going to church?
I consider life a constant process, the making sense of it all. I liked Sunday School as a kid and I'm really glad I had that grounding of actually learning right from wrong. I don't think you settle on one answer in life.
Have I been looking for the answers? Constantly. As a writer you have to go to those places.
3. Your dad died when you were 4, and you were sent to live in New Zealand with your aunt, uncle and seven cousins. Was church a comfort then?
Not really. It's only in the last five or so years that I've thought about losing my Dad. Real life isn't like TV where people are all externalising their feelings. Most of the time we're quite bewildered and there's no time to sit down and think about it. When I got my arts laureate, (writer) Kate de Goldi on stage talked about she likedhow the stuff I do is quite hopeful. I realised that came from my mum, how she could leave me with another family and hope for the best.
4. How did he die?
He was sick. I don't know what with. I don't know how old he was but mum was only 25. When I think about what an idiot I was at 25 and everything she had to deal with ... It didn't feel that different (being sent to New Zealand). As a kid you just get on with it.
5. Your character Harry was in counselling in the show - have you ever been to a therapist?
Nah, I would like to. I looked online a couple of years ago in a moment of boredom, wondering what psycho-therapists are out there - ha! We're all just trying to figure out who we are.
6. Are you as screwed up as Harry?
Probably. One of my active things to work on this year was my emotional maturity. I know that sounds silly coming from a man of 43 ...
7. What's your best Sam Neill story?
Early on in our short history I was giving a talk in Wanaka and he came and watched and invited me to his house in Queenstown. I thought that was just down the road but it was f***ing miles away. I'm thinking 'Sam Neill! What am I going to say to him? This road is taking forever.' So I made small talk about The Tudors that he was in and how great he was but I hadn't really seen it. And I said, what's your character doing?' And he said 'he was killed off in season one.' It was excruciating, but he was a good sport about it. We've got the same birthday - September 14.
8. Are you happily single at 43?
I don't know! I'm quite single-minded in my focus and it's never been a thing for me. It's not one of my drivers in life. How many times have I been in love? I couldn't possibly answer that. I don't see how I could come out of that question well.
9.You've spent six months learning to swim - how's it going?
I think I can float now. I do it but it freaks me out a bit and then I stand up. Every time I do my classes there are babies learning at the same time and it's so good to see how relaxed they are. I'm not so relaxed. It's nice going to the islands and going out into the water with a drink and standing there and having a look around at all the beautiful trees and flowers and then someone says let's go and get some more beer and you walk back in.
10. It seems like such a Kiwi kid thing to do, to learn to swim?
We have this egalitarian ideal in our society about everyone deserving the same opportunities but in terms of access to those opportunities, it's not the same. In Australia, water safety is pushed with all kids from a young age. We don't have that same emphasis here, despite the fact we live on islands.
11. Your career seems kind of golden - Naked Samoans, TV presenting, you've written lots of plays and then five years of bro'Town: what was your lowest point?
The first play I wrote on my own, Dawn Raids, was savaged by the Herald. Bernadette someone it was. I almost stopped writing for a year after that. I remember sitting on my old ma's bed when I read it. She didn't read it. It was good in that the Naked Samoans grew out of that, out of a year of being in a funk and doing nothing.
12. What's the biggest misconception about you?
That I'm funny. I always feel a real pressure because people are looking at me waiting for me to be funny and I have to dredge something up.