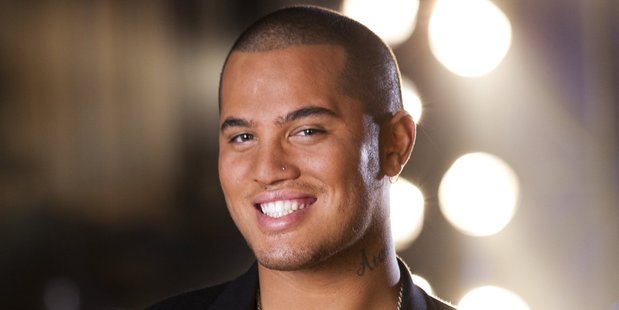 What was your greatest holiday?
The best holiday I had was when I went on a trip to Fiji with a group of my best mates. It was amazing weather, hanging out with the whanau and lying in the sun.
And the worst?
The worst would have to be when I had been a bit naughty. So my family left me behind and they went on holiday to Australia without me.
If we bump into you on holiday, what are you most likely to be doing?
I haven't had a holiday in so long I've almost forgotten. You're most likely to find me eating, lying in the sun or playing some sport such as rugby league with the boys.
If we could teleport you to one place in New Zealand for a week-long holiday, where would it be?
It would have to be Queenstown; winter or summer it's such a beautiful place.
How about for a dream holiday internationally?
Europe. I love London, it's one of my favourite places in terms of the culture, fashion and musical diversity - it's always on the go. I really can't just name one place in London as my favourite, I love it all.
What's the dumbest thing you've ever done when travelling?
Probably what quite a few travellers have done. I forgot my passport and left it in Tauranga when I was heading back to Auckland to travel back to Sydney. I had to get it couriered up to me.
Complete this sentence: I can't travel without ...
My phone ... and my passport. Haha.
What's the best travel tip you've ever been given?
It would definitely be to sleep as much as you can. I just love to sleep.
What was the most memorable meal you've had while travelling?
Funnily enough, it was lasagne on a plane.
What's the best thing you've brought back from a trip?
I love shopping, so for me it would be clothes.
Favourite airport to land at (other than home)?
Queenstown, especially when you fly through the valleys between the mountains - it's beautiful. That's Aotearoa.
What's the next trip you've got planned?
I'll be going back home to Australia to spend some time with family and at the beach in Sydney where I'm based.
You've had a lot of memorable moments travelling and performing no doubt - but what does it feel like to be recognised at home in New Zealand as the new host of the Vodafone New Zealand Music Awards and as a finalist for the VNZMAs?
It's just overwhelming and exciting as. I'm just blessed to even be a part of New Zealand's biggest night in music. I'm excited to work with Shannon [Ryan] and just get up there and have fun.
Stan Walker is the co-host for this year's 2013 New Zealand Music Awards at Vector Arena on November 21. He'll also perform on the night, and is up for two awards - Vodafone Single of the Year and Vodafone Peoples' Choice. Tickets can be purchased through Ticketmaster for $25.