Japan's snow tours ensure Doug Conway has lots to do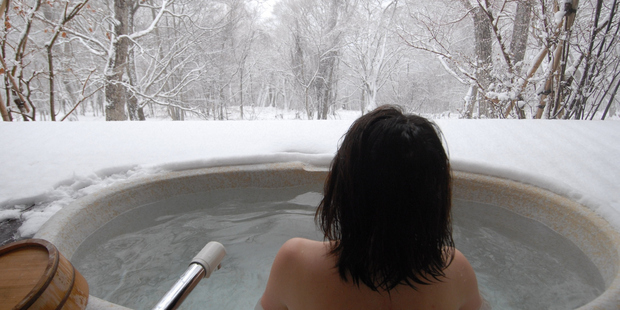 When in Japan, do as the Japanese do - ski. And when not skiing, learn how to make sushi.
Classes in the traditional cuisine provide a delicious, educational diversion.
Skiing shouldn't be the only memory you take home from a country with such a rich culture.
I took a three-hour sushi class at Niseko Cultural School, in Japan's top ski resort in the northern island of Hokkaido. I learned how to make seven types of sushi without losing any finger parts, and the results were astonishingly good for someone challenged by making shepherd's pie at home.
You can also take classes in bamboo ink painting, calligraphy, tea ceremonies and kimono dressing, and there are tours to Shinto shrines, Buddhist temples and historical sites.
Snowmobiling trips are another great way to explore the surrounding countryside. They also give you a solid appreciation of how easy it is to stack these machines, even in gently rolling farmlands piled with a metre of snow.
One absolute "must" on any visit to Japan is an onsen, or hot mineral springs bath. It works wonders for the spirit as well as bruised and weary skiers' bodies.
If someone suggests a "modesty towel" please note that it's for your own modesty, not anyone else's.
But food is the greatest diversion of all. Make sure you eat at a traditional, family-run restaurant if you want the authentic experience. Sushi and sashimi are great favourites, as is nabe, or hotpot. Nabe Ishikari, a Hokkaido speciality includes salmon, onion, cabbage, tofu and a root jelly.
Yakitori skewers and ramen noodles are tasty, and an Izakaya restaurant is Japan's answer to Spanish tapas, offering numerous small dishes of octopus, squid, soya beans, ham and lettuce, and crab and prawn claws.
But the sushi class is best of all because you get to eat your lesson.


Tokyo Checklist
GETTING THERE: Air New Zealand flies direct from Auckland to Tokyo. Skijapan.com provides a transfer service from Chitose Airport.
DETAILS: The ski season runs from December to May but there is plenty to do aside from ski. Learn how to make sushi, wear a kimono or participate in a Japanese tea ceremony at Niseko Cultural School.
ONLINE: skijapan.com; nisekoculturalschool.com


• The author travelled courtesy of SkiJapan.com
- AAP