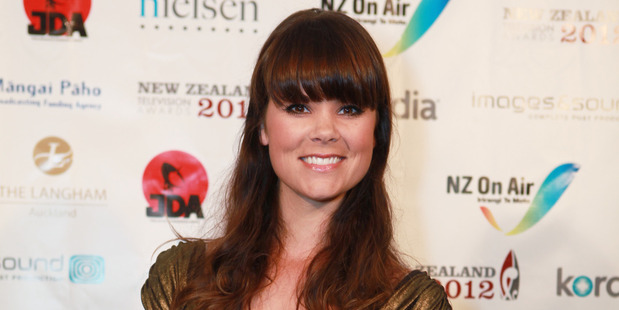 What was your greatest holiday?
I'd have to go with my honeymoon. We ticked off a few of our top 10; the Amalfi Coast, Rome, Hvar in Croatia, Capri and Aitutaki in the Cook Islands.
And the worst?
Well, there's been food poisoning, a stroppy friend who locked herself in her hotel room and wouldn't come out because she felt fat, and of course, lost luggage. They all make for some testing travel moments, but they're always outshone by the cool fun stuff that happened before or after.
If we bump into you on holiday, what are you most likely to be doing?
I would love to say I'd be in an art gallery, but truth be told I'd be pounding the streets shopping or beaching it up with a cocktail.
What's your dream destination?
It's somewhere I recently visited and it was truly heaven on earth - beautiful Bora Bora, French Polynesia.
What's the dumbest thing you've ever done when travelling?
In Madrid I managed to lose my passport at the airport in between customs and the gate. After being "that girl" with her bag emptied on the ground three times, I then proceeded to run around Madrid's massive airport trying to find it. After six information desks and three policemen casually pointing me in other directions, I finally found it. They held the flight 15 minutes for me, and as luck would have it my seat was right at the back of the plane - so it was a fairly long walk of shame.
What will you always have in your hand luggage?
Water, lip gloss, jojoba hydration mist, a good read and sunnies for when we land.
What's the best meal you've had when travelling?
It's from a sidewalk cafe on Melbourne's Chapel St called The Greek Deli. It was the most amazing vegetarian risotto - sounds boring, but it rocked my world.
What's the best thing you've brought back from a trip?
An engagement ring. I had a surprise proposal while visiting ... you guessed it, Paris.
Complete this sentence: I can't travel without ... my Canon camera.
Favourite airport to land at?
Bora Bora. The airport is actually on its own island, Motu Mute. It's skinny and long and acts as a frame around its stunning sister island, Bora Bora.
What's the next trip you've got planned?
The L'Oreal Melbourne Fashion Festival. I'll be taking over a group of 20 and impressing them with VIP seating at the fashion shows, a backstage tour, a beauty workshop and, of course, exclusive VIP parties. I've also hand-picked the best shopping hot-spots and organised a very cool vintage garden party, which will be full of surprises.
* Amber Peebles is Mondo Travel's fashion and shopping ambassador.