Make the most of fine late summer Sundays to explore Auckland's back yard and beyond.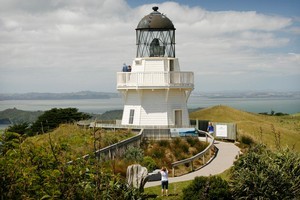 1. Pohutukawa Coast Highway
Head southeast for this two to three hour breathtaking drive past Pine Harbour, Maraetai Beach and on down the coast toward the hot pools at Miranda. You may even spot the New Zealand dotterel on your travels. On the way home stop at Kaiaua for some of the best fish 'n' chips in Auckland.
2. West Coast Scenic Drive
Head west to the appropriately named Scenic Drive, which runs through the bush-clad Waitakere Ranges from Titirangi to Swanson on the outskirts of the city. Famous for its spectacular coast and city views, Scenic Drive is especially stunning on a clear Auckland day. Start at the Swanson end for lunch in one of Titirangi's cafes at the finish.
3. Awhitu Peninsula
Stretching northwards from Waiuku, the stunning Awhitu Peninsula offers some of the best views of both the Manukau Harbour and the rugged west coast along the Tasman Sea. Only an hour's drive from central Auckland, the peninsula has a strong rural character. While you're there make a visit to the Manukau Heads lighthouse - Auckland's highest and most remote lighthouse.
4. Tawharanui Regional Park
This gem lies at the end of a beautiful, partly gravel road 90 minutes north of Auckland (follow the signs from Warkworth). It offers many great walking trails plus a campground, sandy beaches and spectacular ocean views. On the way home, enjoy a glass of wine at one of the many Matakana vineyards or an ice cream by the river in Warkworth.
5. Whatipu
From Titirangi, turn down Huia Rd and follow it all the way to the west coast's wildest beach, Whatipu, the northern gatepost of the Manukau Heads. On the way be impressed by the Lower Nihotupu Reservoir, stop at pretty Huia for a picnic at its sheltered bay, and soak up the bush views on the last windy stretch along a dirt road.