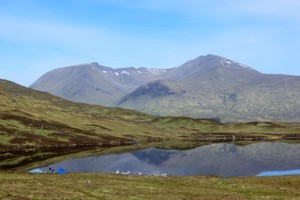 I love holidays and have more than my share of weekend breaks and weeks away.
One reason we take off so often as a family is that I'm a whizz at holidays on the cheap. Whether it's a bargain room booked through Wotif.com or an activity bought on GrabOne.co.nz, I always find a way to do it for less.
A recent cheap break was at The Farm in Whangaruru. Five days of camping, horse trekking, motorbike riding and kayaking cost us just $500.
Camping is an obvious way to save. I have friends who rough camp free. I've camped at friends' houses and chipped in with wine and food.
If paying for camping, Department of Conservation and Auckland Council campsites are cheap.
The council charges $31 an adult and $12 a child a year, no matter how often you camp at its 37 campsites, stretching from Rodney to Franklin.
Another cheap option is to rent a cabin or caravan at a campsite or a bach through Bookabach.co.nz or from a friend.
I love plush hotels but my first port of call for booking is always Wotif.com, which offers discount off-the-rack rates at thousands of hotels. I love Wot Hotel mystery deals; you don't find out the hotel's name until you've paid.
It's possible to holiday for nothing - excluding the petrol - by house swapping. For a fee, you can join organisations such as HomeLink NZ or
HomeExchange.com.
Timeshares are a budget option, although beware of overpriced new ones.
Timeshare weeks can be bought cheaply on Trade Me and sites such as Timeshare.co.nz and Redseason.com.au. You pay a purchase price, such as $1000 for a Club Paihia week or $3500 for Sun Pacific Villas in Mt Maunganui, then an annual charge. You get a week or more at the property each year.
An obscure holiday is wwoofing - working on organic farms for your keep. You do about four hours a day on the farm.
One-day-sale type websites offer cheap nights in hotels and cut-price activities.