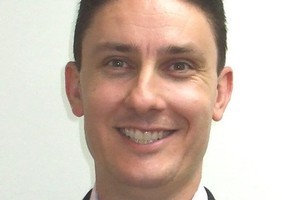 Do you travel light or heavy?
Always too heavy. Most trips are for business and I inevitably end up carrying brochures and other collateral.
Cattle or first class?
Definitely cattle; this is pretty much where all of our clients travel, so I'm there too (although I do like Space+ on Air NZ).
I can't travel without...
My alarm clock. More reliable than a wakeup call and louder than my phone.
What type of suitcase do you carry?
A Samsonite hard shell case that I bought when I was a Tour Manager in Europe. Great piece of kit!
What's always in your hand luggage?
Nowadays it's the laptop, which is a bit different to my backpacking days
Are you a planner or a last minute packer?
A mixture, I try to pack most things the night before travel.
What's the best thing you've brought back from a trip?
My wife!
Favourite or most exciting airport to land in?
It has to be Changi in Singapore. If you're going to get stuck anywhere, this is the place to be.
Best packing tip?
Write a list so you remember to pack those last-minute items.
Most memorable trip?
That would have to be my training trip in Europe when I started as a Contiki Tour Manager
What do you do while on the plane?
Generally use the time to work, catch up on some reading or listen to music.
Tony Laskey is the General Manager of Contiki Holidays.