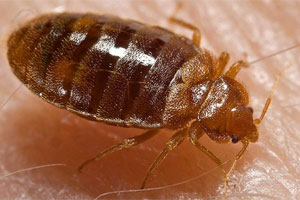 Bad smells, unidentified splatters on walls, bed bugs and and bare wires hanging from light fittings are among the complaints left on travel website Tripadvisor.com about some of the places named on its annual 'Dirtiest Hotels' lists.
The ten dirtiest hotels in Asia, Canada, Europe, France, Italy, the United Kingdom and the United States have been named in this year's lists, which were compiled based on reviews from unimpressed travellers.
Phi Phi Don Chukit Resort in Thailand took the dubious honour of being named dirtiest hotel in Asia.
"I don't think I can say anymore than this is the worst place I have ever stayed in my whole entrie [sic] life," one person wrote.
"Cockroaches...smelly.......yuk! Never ever stay here unless...well no...never ever stay here!!!"
Another review was entitled "Ruined our holidays, Disgusting place, terrible service".
Last year's Asia list specified that it also covered the Pacific region though it's not clear whether that is also the case this year.
No hotels in New Zealand or Australia appear on any of the lists.
A number of hotels named in the latest round-up of squalid accommodation have also been singled out in the past.
First Hotel Bangkok was deemed the dirtiest hotel in Asia last year but has dropped to number eight on this year's list.
Two London hotels named among the three worst in the United Kingdom last year - the Cromwell Crown and the Corbigoe Hotel - were again named among the 10 dirtiest in both the UK and Europe.
After the Cromwell topped last year's UK list it was visited by a reviewer from the Times, who concluded that it wasn't just the worst hotel in Britain but possibly "the worst hotel in the world".
However it was surpassed in the filth stakes this year by the Grosvenor Hotel in Blackpool, which was named the dirtiest in Europe.
"The room we stayed in was a minger," read one review from a person who claimed it was the worst hotel they'd stayed in for 20 years.
"Room hadn't been cleaned for ages, curtains / sheets were scruffy, tv didn't work, shower was covered in mould and ceiling tiles were collapsing," it continued.
The Grosvenor's proprietor, Chirag Khajuria, told local news website The Gazette he felt the reviews left on Tripadvisor were "unfair".
"TripAdvisor never contacted us about the reports so we were unaware of what was being written," he said.
"It all seems very biased in favour of the bad reports when some of our guests have said they would be back again to stay."
He acknowledged some guests had complained but said the problems had been solved.
"We have only been open six months so we are still getting used to running the hotel. There are always teething problems when starting a new business," Khajuria said.
Some of TripAdvisor's 'dirtiest hotels in the world':
Asia:
1. Phi Phi Don Chukit Resort, Ko Phi Phi Don, Thailand
2. Raj Residency, Chennai, India
3. Goldkist Beach Resort, Singapore
Canada:
1. Arkona Motel, Niagara Falls
2. The Bay Street Motel, Toronto
3. Gordon's Lodge, Gore Bay
Europe:
1. Grosvenor Hotel, Blackpool, England
2. Villaggio Club Porto Ainu, Budoni, Italy
3. Park Hotel, London, England
France:
1. Hotel Baudelaire Bastille, Paris
2. Hotel Bristol Republique, Paris
3. Hotel de Hollande, Paris
Italy:
1. Villaggio Club Porto Ainu, Budoni
2. Repubblica Hotel, Rome
3. La Pace Hotel, Tropea
United Kingdom:
1. Grosvenor Hotel, Blackpool
2. Park Hotel, London
3. Boston Court Hotel, London
United States:
1. Heritage Marina Hotel, San Francisco, California
2. Days Inn Eureka/Six Flags, Eureka, Missouri
3. Tropicana Resort Hotel, Virginia Beach, Virginia
* For the full lists see Tripadvisor.com.