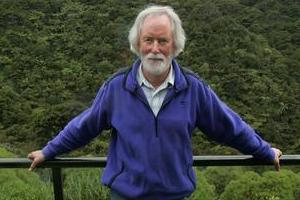 Do you travel light?
Getting older seems to mean more stuff. My toiletry bag in the past was nothing more than a toothbrush - you should see it now.
Cattle or first class?
I'm perfectly happy down the back - I think I'm addicted to long periods without enough oxygen.
Are you a planner or a last-minute packer?
I'm anal about planning - I have lists and sub lists.
What's the best thing that you've brought back from a business trip?
A manuscript that I wrote on the trip.
Favourite or most exciting airport to land in?
I used to love landing at the old Hong Kong airport - you could look out the window and see people going about their lives seemingly metres from the wing tips. These days, I love the approach through mountains and valleys to Santiago, Chile.
Best packing tip?
Remember that it doesn't matter what you forget, as long as you pack your credit card - this is a lesson I am struggling to learn.
Your most memorable trip?
The Ocean to Sky Expedition with Ed Hillary. We drove three jet boats 2000km up the sacred Ganges River, then climbed two Himalayan peaks at the river's source.
Veteran mountaineer Graeme Dingle has just embarked on The Big Walk - a walk across New Zealand to raise awareness of the country's sobering youth statistics and find ways to motivate and engage young New Zealanders.