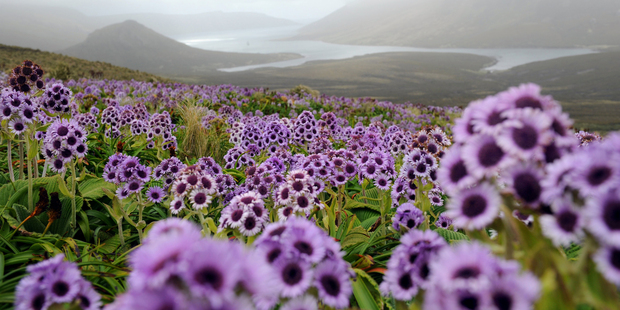 Campbell Island, the sub-Antarctic lump of rock 700km off the southern coast of New Zealand may be an extraordinarily beautiful place, but it's uninhabited and can only be reached by ship - the next of which leaves in December.
Such details haven't deterred British freelance writer Paul Smith from naming it as his target destination in a unique travel adventure however.
Smith set out 24 days ago from his home in Newcastle upon Tyne, with the intention of travelling as far as he could relying only on the goodwill of people using the Twitter microblogging service.
Twitter allows users to post 140-character messages either online or from their mobile phones and to monitor other users' updates at will.
Smith, who has billed himself as the Twitchhiker, says the idea came to him as he was waiting in a queue at a supermarket several weeks ago.
"Having vented my frustration by tweeting on my mobile, I recalled a fleeting thought I'd had several months earlier: would the Twitter community support me if I tried to flee the North East and travel the world?" he wrote in a Guardian article last month.
And support him they have.
No sooner did Smith tweet (send a message using the Twitter service) about his scheme, than offers of travel and accommodation began to flood in.
He left Newcastle on March 1 and has since travelled through the Netherlands, France, Germany and many US states, utilising all manners of transport.
Along the way he's sung karaoke in Chicago, celebrated St Patrick's Day in California and met Hollywood royalty in New York.
A flight between Los Angeles and Auckland brought him 12 hours closer to his final destination two days ago and local Twitter users offered him lifts to Auckland Airport, a plane ticket to Wellington and a night's accommodation there last night.
Smith is still open to offers of help on his travels, but they can only be sent via Twitter and he can only accept offers within three days of using them.
He says he would love to reach Campbell Island but realises he may have to be content with flying over it as its UNESCO World Heritage status means visitor numbers are carefully controlled by the Department of Conservation.
However a glimmer of hope has appeared: "The authorities for Campbell Island have said if I can get there by boat, they'll consider a permit to allow me on the island," Smith tweeted yesterday afternoon.
With five days to go, the world's first Twitchhiker may yet reach his unreachable destination.