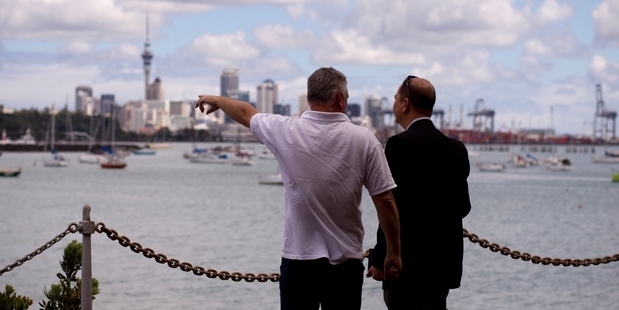 A half-day tour of Auckland made me see the city with new eyes, but I do wonder how much of what visitors are told is exaggerated.
I was booked on the "Best City Tour" run by Absolute Tours yesterday as a tourist from Singapore, and was picked up in a 2003 Holden Commodore by owner operator Terry Buckley, who describes himself as a "true blue Aucklander".
"I can tell you everything you want to know about Auckland ... if I don't know about it, then it really didn't happen," he said.
Driving along Tamaki Drive, Mr Buckley was recommending the best of Auckland's offerings - including pohutukawa honey and breakfast at Cafe on Kohi - with a passion.
He told me he lived on the North Shore, and from the beaches there he could see dolphins, sharks and once a whale and her calf. What he didn't know was that I live in a neighbouring suburb, and in more than a decade never have I seen such creatures "swimming around" the coast.
The tour took us through Parnell, the Auckland Domain and Mt Eden where we stopped for "the best views over the whole of Auckland".
Guides play a key role in affecting what visitors think of Auckland and while Mr Buckley may have been prone to exaggeration, by the end of the tour I had renewed excitement about the city.