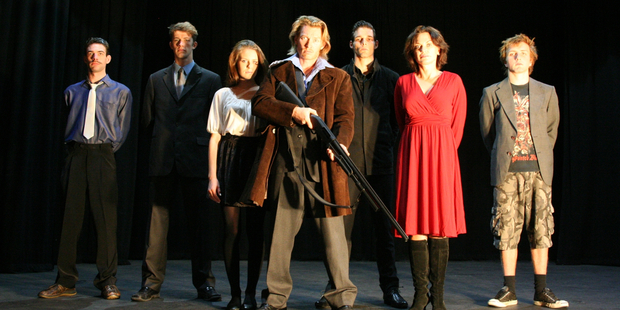 Tadpole Productions aims to bring a professional edge to The PumpHouse's established reputation for high-quality community theatre, and its first outing fulfils the promise with a couple of TV stars joining drama school graduates in a modern interpretation of a seldom-produced historical drama.
James Goldman's The Lion in Winter is usually presented with elaborate recreations of 12th-century court life but director Robert Owens discards the period costumes and offers a contemporary meditation on domestic dysfunction and spiritual malaise.
The updating works well as the play's snappy dialogue delivers a timely message about wealthy elites devouring each other in their obsessively acquisitive quest for self-gratification.
The drama centres on the troubled reign of King Henry II who has imprisoned Queen Eleanor of Aquitaine. Their battle is the fulcrum for the seething dog-eat-dog world of intrigue and changing alliances as a trio of ambitious princes plot to secure the succession.
Henry seems to hold all the cards and Erroll Shand echoes his portrayal of drug lord Terry Clark as he plays the villainous King with an easy-going confidence that masks a ruthlessly calculating malevolence.
Eleanor emerges as a formidable opponent and Louise Wallace delivers a stylish interpretation of this wickedly manipulative figure.
Eleanor and Henry's embittered children offer a lively study in sibling rivalry. Elliot Wrightson is particularly effective in establishing the steely ambition of the future King Richard the Lionheart.
Daniel Bonner plays the future King John as a spoilt, petulant stoner and Alex Walker brings a droll sense humour to the overlooked Prince Geoffrey.
The fine cast is rounded out with Brendan Lovell's amusing take on the insouciant arrogance of French diplomacy, while Emma Fenton establishes an appealing presence as Henry's submissive young mistress.
The Lion in Winter is on at The PumpHouse unitl June 9.