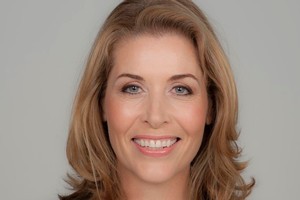 Friday night drinks, meet me at: Lounge at Q Theatre. Best cocktails in town by the gorgeous bar manager, Laura.
Where I'll be wearing my new: Fab top from La Madu at the top of Richmond Rd, Grey Lynn.
And this weekend I'm planning on: Filming online series Auckland Daze, performing at a Court Theatre fundraiser at the Pah Homestead, and doing a panel talk for Rita and Douglas at the Art Gallery. Luckily not all at the same time.
But first I'll need to refuel at my favourite cafe: Monterey in Richmond Rd.
Saturday evening, if my dreams came true there would be a gig by: A set each from Jacques Brel, Elliott Smith and Alicia Keys.
But if there's nothing else doing I'll probably just: Watch the TV shows I've recorded and hang out with the family. Or go to the theatre.
On my stereo/headphones right now is: Last by The Unthanks.
The books I can't put down are: Don't Let the Bastards Grind You Down by Robert Sellers, about the new wave of British actors in the 50s who tore down the establishment and put real people and their lives on to the stage. Also 1Q84 by Haruki Murakami and There is Power in a Union by Philip Dray - the epic story of labour in America.
The TV show I take the phone off the hook for: Nothing. If I want to see it that badly I will record it.
The movie I've been dying to see: The Orator.
A non-cooking Monday night means takeaways from: Sawadee in Ponsonby Rd.
Or a splash-out Wednesday night restaurant would be: Sunday Painters in Ponsonby Rd.
*Jennifer Ward-Lealand will be playing New Zealand painter Rita Angus in the up-coming theatre show Rita & Douglas at the Auckland Town Hall Concert Chamber from November 22-26. She also can be seen in the new TVNZ online series Auckland Daze.
-TimeOut