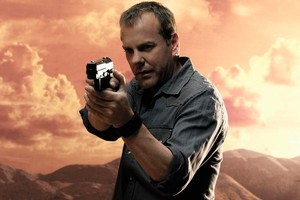 Fancy taking out Osama bin Laden from the comfort of your own living room this weekend?
From today, video gamers will be able to lead their own mission to assassinate the al-Qaeda leader when The Death of Osama bin Laden goes on sale - less than a week after US Navy Seals killed him in his secret hideout in Abbottabad, Pakistan.
While some bloggers say the instant release shows poor taste, it probably marks the start of a new sub-genre, as video game makers, film studios and television networks scramble to capitalise on a real-life blockbuster.
At least one major film is expected to rewrite its plot to incorporate the raid, and American TV producers are racing to put out documentaries or fictionalised tele-movies.
The video game being unveiled today by Kuma Games, which specialises in quick-turnaround versions of real battles, is a free, no-frills game for PCs.
Similar games for smartphones could appear within two or three weeks, says Mario Wynands, managing director of New Zealand video games development company Sidhe.
But he thinks a high-quality, graphics-rich game for PlayStation or Xbox could take years to develop - partly because the bigger companies are wary of a public backlash if the game is seen as distasteful.
Mr Wynands, whose firm specialises in driving and sports games, defends the right of game developers to tackle controversial topics, but says they will have to be careful with the strong political and religious overtones of the bin Laden assassination.
"I'm not sure that I would have been ready to send out an email green-lighting a new game to go into development within a few minutes of hearing the news.
"We perhaps wouldn't flirt with making games about setting off earthquakes in Japan or where your Navy Seal team guns down bin Laden."
Public reaction has had a mixed effect on video games that mimic real events in terrorism and warfare.
Two years ago, Japanese game publisher Konami dropped a game called Six Days in Fallujah, based on the 2004 battle in Iraq, after an outcry from US veterans, and last year the popular Medal of Honor was revamped because gamers could play as the Taleban.
But the top-selling Call of Duty franchise has happily courted controversy with Modern Warfare 2, which forces an undercover player to shoot innocent civilians in an airport raid or refuse and be shot by terrorists.
As Mr Wynands notes, the game offered a moral decision although "the ending wasn't great because either way you ended up dead".
He thinks video games can present a well-rounded view of events such as the bin Laden assassination, challenging players to think about their actions and consider alternative viewpoints.
Some games, he concedes, will just be all-action romps - but the same could be said of the film business, where a similar race has started.
Fans of Jack Bauer, the lead character of TV's 24, have already jokingly nominated their hero on Twitter as the man most likely to have led the mission to kill bin Laden (a possible hint to director Tony Scott, who is making a long-delayed film version).
But the clear front-runner is a project by Mark Boal and Kathryn Bigelow, the writer-director team behind The Hurt Locker, an Oscar-winning film about a US bomb disposal team in Iraq.
Boal had already started writing about the renewed American hunt for bin Laden and the commando raid will become the movie's climactic third act, according to the Hollywood Reporter.
The paper says one source describes the movie as "a good news Black Hawk Down", referring to the film based on the disastrous US special forces raid in Somalia in 1993.
It says a TV version of the raid - possibly as a fictionalised docudrama - could appear before Christmas.
The Discovery channel promises an hour-long documentary Bin Laden Dead on US television next weekend.
Film studios will be hoping the upbeat ending will overcome audience indifference to previous films about war in Afghanistan and Iraq.
Even The Hurt Locker, which won six Academy Awards, bombed at the box office, but judging from the thousands of Americans who took the streets cheering "USA, USA" when news of bin Laden's death broke, it could be different this time.
Mr Wynands thinks game developers, film-makers and book writers can all produce fictionalised versions of the story, which will vary from thoughtful to simplistic, and the public will judge who has pushed the boundaries too far.